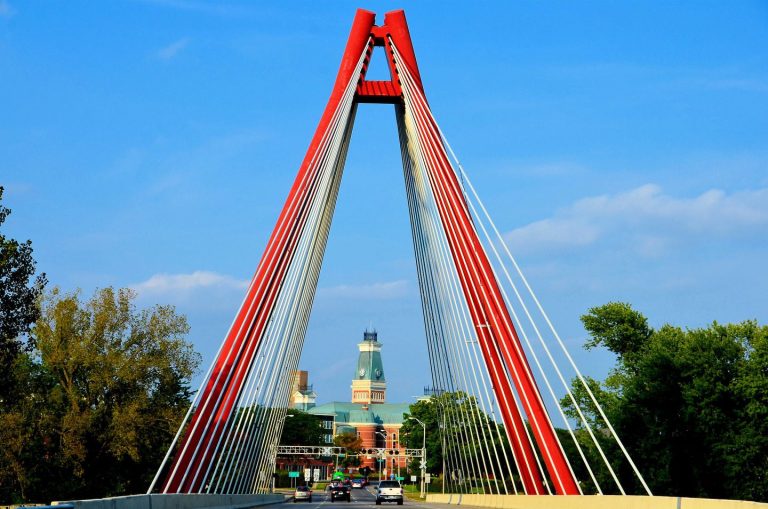 Nancy and I would like to invite you to the 2020 Region 5 Rally in Columbus, IN. It will be at the Bartholomew County Fairgrounds on Sept 16th-20th. Columbus is a beautiful town with lots of shopping areas and lots of restaurants to enjoy. We will also be within twenty minutes down the road from Nashville IN which has a lot of shops also. We have two tours scheduled for Thursday and Friday Mornings. You will be served breakfasts Thursday, Friday and Saturday. We will be having entertainment on Friday and Saturday nights. We will have our banquet on Saturday Night. More information about events at the Rally will come out later in the Spring.
You will have four nights camping on the fairgrounds with 30 amp service with daisy chain water hookup. You can come in on Monday 14th or Tuesday 15th if you would like for an extra charge. We have a dump station on the fairgrounds. Please bring extra extension cords, water hoses and water splitter to daisy chain, if needed. We will have the Community Building all weekend with outside access to the restrooms. We will not have access to showers on the grounds.
Nancy and I would like all clubs to bring gifts to give out at the rally for rally gifts for the participants of the rally. Please bring enough to cover the number of people participating. Thank you.
This year the cost will be $155 for parking fee with $60 per person. The cost for each extra night will be $25 per night. No one can come in before Mon. the 14th and all trailers must be off the grounds by Sunday the 20th afternoon. 
Nancy and I will be looking forward to seeing all of you in Columbus