EVENT
|

Jun 22 - 30, 2023
66th International Rally Caravan
Sweetwater Events Complex
3320 Yellowstone Rd.
Rock Springs, WY, 82901 | Get Directions
Register Online
A number of our ETN members will be attending this 66th International Rally in Rock Springs, WY. Tabb Adams is organizing a caravan of our club members to go out there together. Contact Tabb @ 317-443-7307 for more information.
Register Online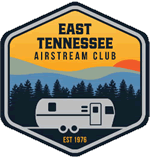 Event Contact
Tabb Adams, Host Coordinator for Caravan Out to Rally