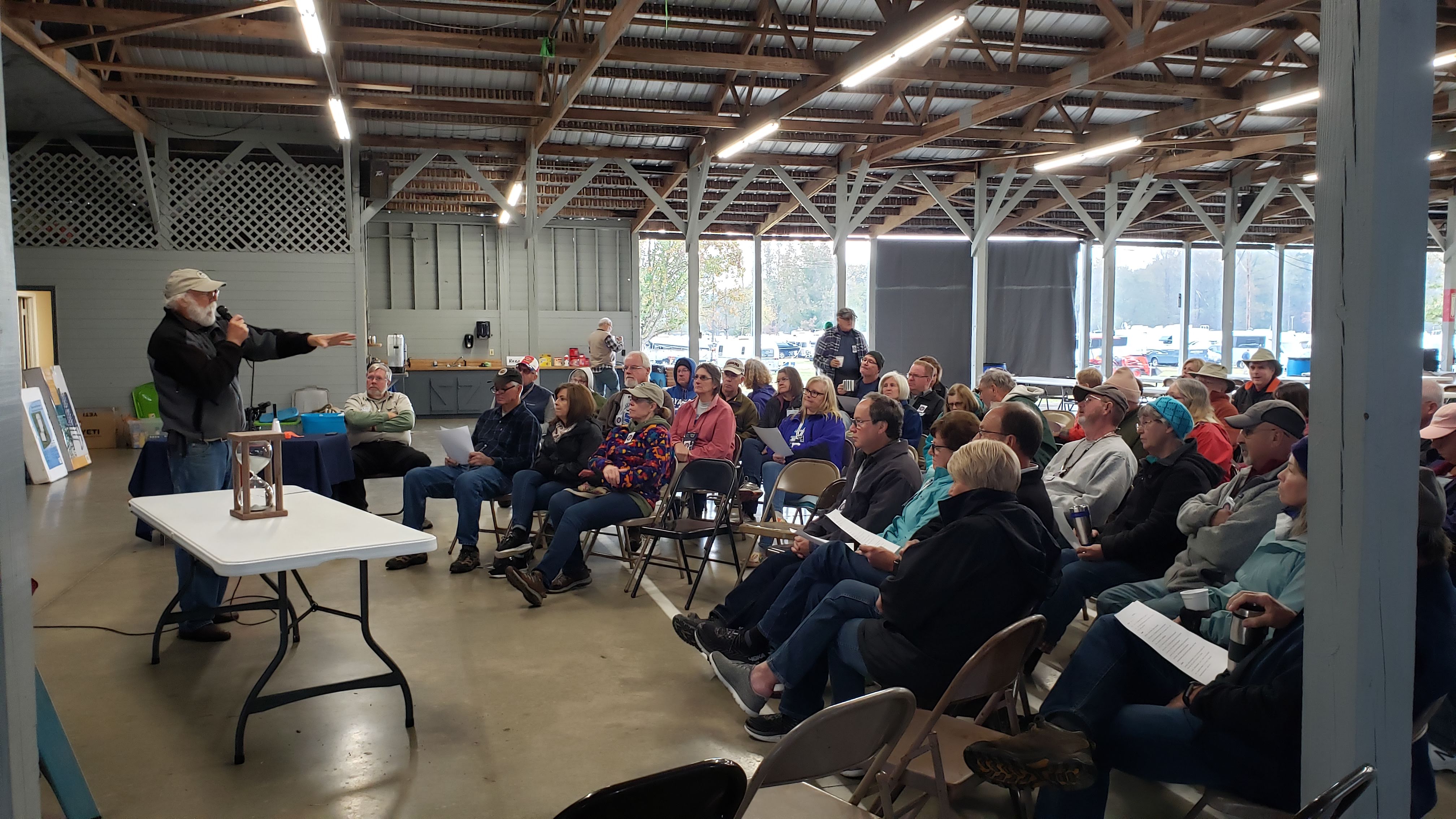 Welcome folks, to Alumalina . As always, there will be 4 days of fabulous fun, new and old friends, planned meal get-togethers, entertainment, seminars, open house, happy hours, craft fair, flea market, hiking, biking, paddling, and lots of "paroozing."  All with safety precautions in place.

This is a non-WBCCI sponsored AIRSTREAM rally is a great fall gathering in the western NC mountains that many of our local Florida Suncoast Airstream Club love to attend.
 We hope to get a big group attending and will make sure everyone is introduced to everyone else (since we'll all be spread out) and have our own little gatherings. IF you want a number of us we will be near the middle of the the rally field near the power lines. Look for our club flags
  HINT, since it is around Halloween they tend to take this seriously.  Think about how you might decorate your rig. 
To register, simply go to AirForums.org, go to the gray menu item called "rallies", then click on "forum rallies" in the dropdown.  Look for the thread titled "Alumalina 2020" and open it to see the details.  To register simply "reply" to the thread and say that you are coming (just your name - nothing else.  It is very relaxed, but  it all  works beautifully).  That's it.  You will get added to the list and the list is updated frequently so you can feel comfortable that they got you down.  Register and pay at the rally.  No money up front.
Come Join Us for a Fun-Packed Weekend
at the Alumalina Rally!" 

Nearly 300 full hook up sites, another 100 water/electric, all on flat, level, thick grass in rally style parking.  Bath house, huge pavilion, Catawba River, Blue Ridge Mountains/Parkway, and Mt Mitchell. 
We have secured a camping rate of $32/night, all sites. Our rally fee is yet to be determined but as always, will be a bargain.  You may come early and stay late, same rate.  No advance payment required, simply pay the campground when you arrive.
No need to call or reserve with the park,
When the Alumalina 2020 Rally becomes available on Air Forums, simply  sign on to Air Forums – Alumalina (you must be logged into Air Forums as a member to post a reply).
Click on "Post Reply" and enter the names of all attendees.
John Leake, our Region 3 President is the keeper of this list.
If you experience any problems with posting a reply, you can email John Leake at john@leakesantiques.com to add your names to the list.
There will be room for everyone!
Also please let our Club know you will be attending by clicking on the below button. 


If you are an Alumalina alumni or are new to the rally scene, rest assured, everyone is welcome, we are all family, and….You will like it!
We hope to see you there!