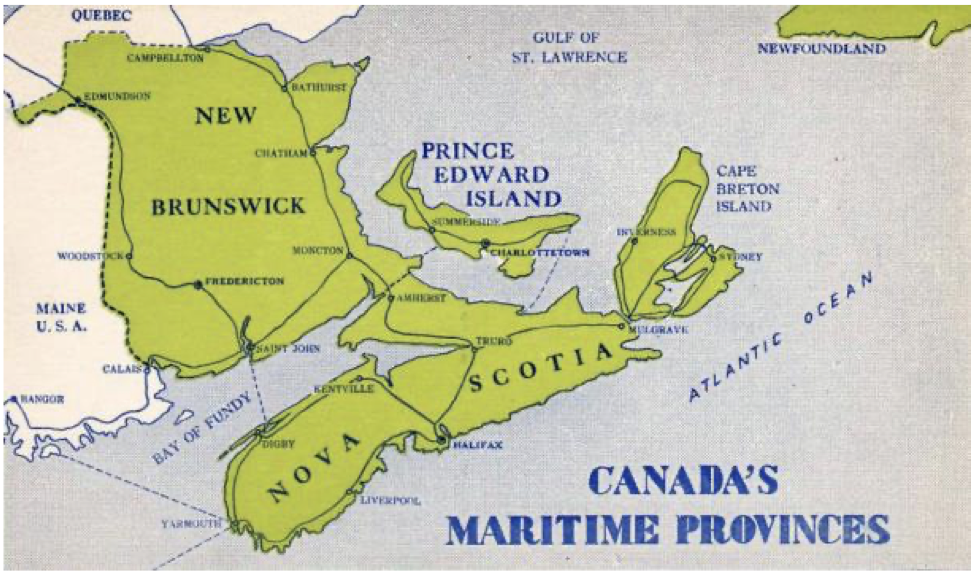 A Region 2 Caravan: 32 Days, August 31, 2021 to October 2, 2021 (Caravan # R-288)
The caravan will explore the linguistic and cultural history of the region, from the earliest French settlers in 1605, to the English, Scottish and Irish immigrations and the influx of United Empire Loyalists following the US Revolution.  Throughout these times, the indigenous peoples have also influenced the development of the area. All these movements of people, heavily influenced by the politics and wars of Europe, have created the multi-lingual and multi-cultural societies of today.  Much of the Maritime Provinces is also shaped by the sea and the seafaring traditions that remain today.
Come prepared to see and experience the highest tides in the world, exquisitely preserved historic sites, coastal plains and rugged cliffs, working harbours and everywhere, the friendliest people in the world.  And don't forget seafood – the cold waters of the North Atlantic and the Gulf of St. Lawrence provide a bountiful harvest for the dining tables of the Maritimes.
We will start in beautiful St. Andrews, NB at premium ocean-front campsites and conclude 32 nights later at Kentville, NS – fittingly, the birthplace of the Wally Byam Caravan Club in 1955 at the conclusion of one of Wally's early caravans.
This caravan is the "beta" run for a new Airstream Club International caravan which will begin the following year.  Due to the limitations of Covid-19, parts of the caravan have not been scouted, so we may share some surprises. But hey, isn't that what adventure is all about?
The caravan is limited to 25 Airstreams, including the leaders.  The kitty fee will be $3,700 (Cdn) for an Airstream with 2 people, or $2,700 (Cdn) for an Airstream flying solo.  A deposit of $500 (Cdn) will secure your place on the caravan.  Sign up soon. The caravan application can be found on the Region 2 website or the Ontario Canada Airstream Club website.
This caravan is now full and a lengthy Standby List is in place.  We will not be accepting any additional applications.