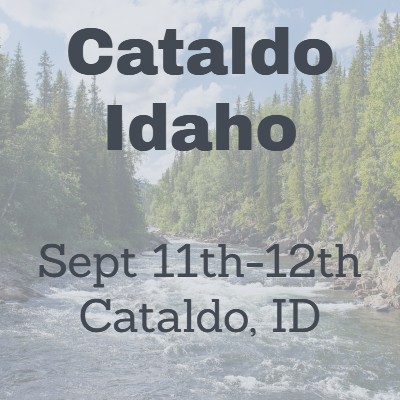 Unfortunately, the official Business/Installation Rally at Kahnderosa has been canceled with all elections completed via the internet. ***DATES: Friday, September 11- Sunday, September 13th.
However, as other Clubs in our Region have practiced during this COVID19 situation, some of us have decided to honor our reservations and meet in an "unofficial/voluntary gathering" by practicing social distancing with no group food service, but take advantage of an opportunity to enjoy a great outdoor setting with friends nearby.
We look forward to meeting as many of you as possible for a fun but safe gathering! This particular park has access to the Trail of the Coeur d'Alene Bike Trail, Cataldo Mission, and is located on the CDA River which is ideal for fishing. We have 15 sites still set aside so please call and get your site reserved. Reservations can be made by calling 208-682-4613 and let them know you want to reserve one of the "set aside" sites (#'s 1 thru 15). Any unreserved sites will be released by 9/1/20 so please reserve asap. Again, this is an unofficial/voluntary informal gathering. Let us know if you will be there!