Streamin on the Harbor 2020
The stage is set: a historic town on the Sampit River which flows into Winyah Bay, South Carolina, enthusiastic Airstreamers, mild temps and "Streamin on the Harbor" will begin. A combined Unit and National/Special Event Rally sponsored and organized by the South Carolina Coastal Airstream Club.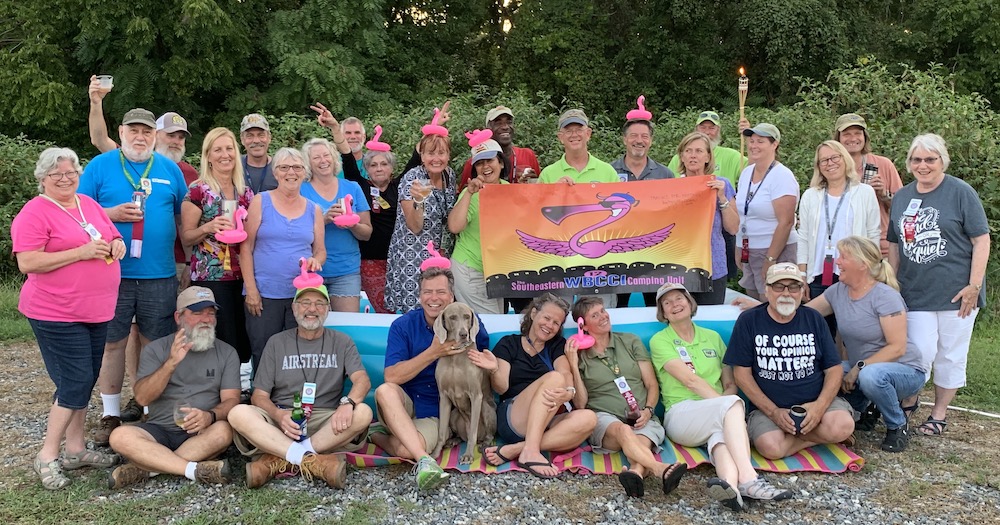 Specialized Events
Find Your Event
From Jazz, to Old-Time Fiddlers, Story-Telling and a North American Thanksgiving celebration - our International Rallies, National Rallies and Caravans offer unique access to Bucket List activities.
International Rallies
Our signature International Rallies are held once per year. Typically these rallies are one week long and bring together upwards of 700 to 1000 trailers for a week of activities, seminars. It's a wonderful and unforgettable opportunity to meet fellow club members from across the nation and world.
Upcoming International Rallies
Past International Rallies
National Rallies are special, club-wide events that are hosted by local Clubs and/or their parent Regions. Typically National Events are larger and more widely attended than local events.
Airstream Club International caravans are unique to our club, offering longer duration events that travel across specific parts of the country and are organized by Caravan Leaders. These are great opportunities to see the country as part of an organized group. Our Caravans are extremely popular, often selling out early.
Airstream Club International Local Clubs and/or Units are organized into 12 geographical "Regions". Click on one of the links below to see events associated with a specific Geographic Region.