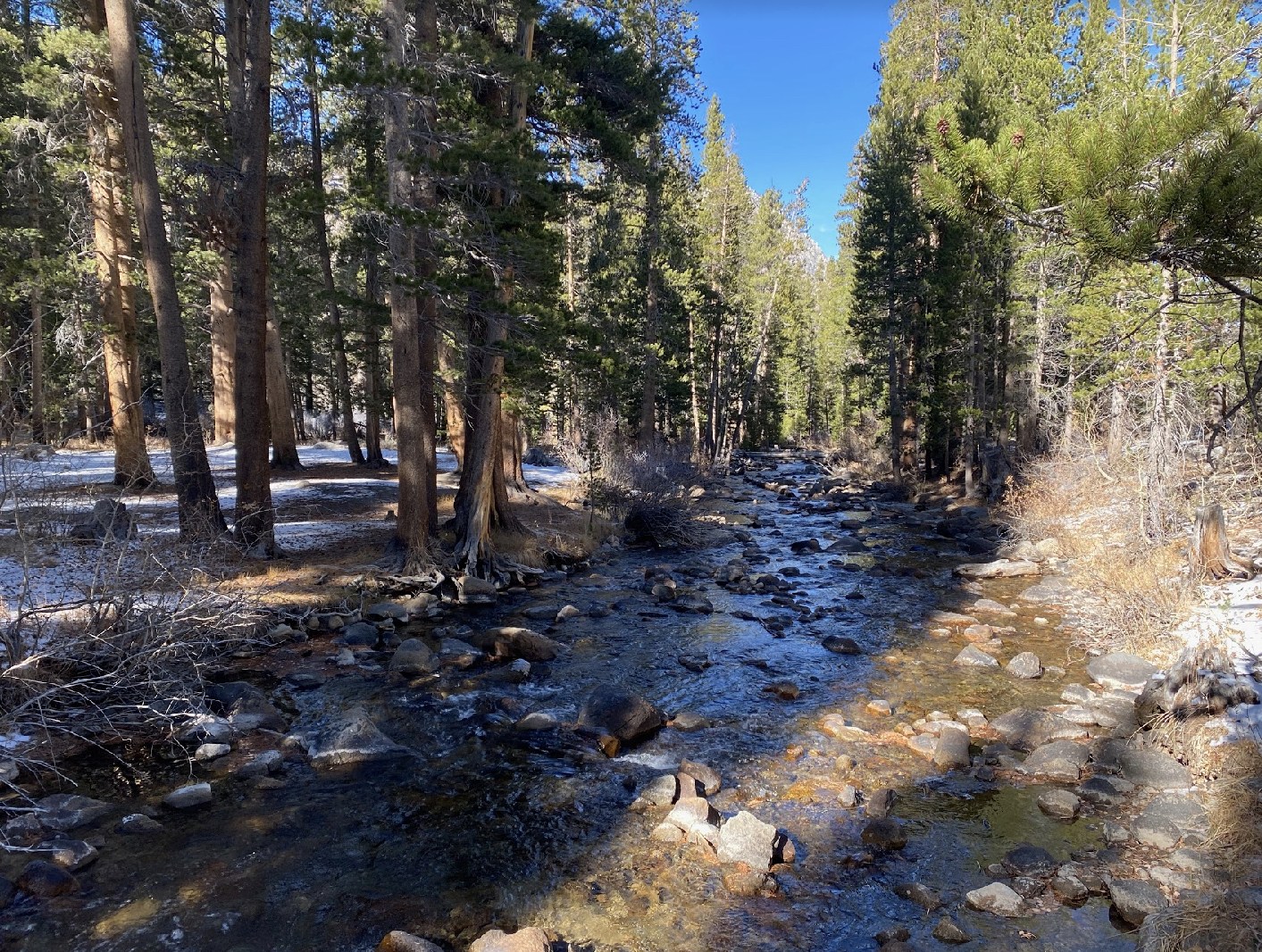 From Bishop or Mammoth Lakes, California, follow U.S. Highway 395 (about 30 miles north of Bishop). Take the Tom's Place exit and go 6 miles on Rock Creek Road
This beautifully wooded area is dense with pine and fir trees, with aspens that turn golden and shimmer in the fall. Sitting at an elevation of 8,900 ft., East Fork offers views of the taller mountain peaks that surround it. The campground is adjacent to the clear, cold and cascading Rock Creek, which originates in the John Muir Wilderness and runs for 22 miles through the bottom of Rock Creek Canyon.
Reserve your site at Recreation.gov in December. The campground has four loops and sites with varying lengths. Recommended sites are: 103, 107, 108, 111-114, 116, 118, 120-123. Check the site descriptions on Recreation.gov and https://www.campsitephotos.com/campground/ca/east-fork/ before making your reservation. 
Please send a note to Events.GLAAC@gmail.com with your reservation information.