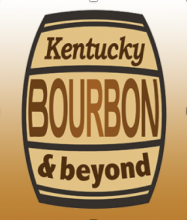 N-2020-T
Kentucky Bourbon and Beyond Caravan 2020
On the Kentucky Bourbon and Beyond Caravan you will experience
the wonders of bourbon and beauty of central Kentucky. We begin
our journey in Lexington where we'll stay at the Kentucky Horse Park,
attend Woodsong's "Old Time Radio Hour," visit Pepper, Wild Turkey
and Woodford Reserve distilleries and tour the Toyota factory. STOP
2: In Bardstown, the Kentucky Bourbon Festival has a full range of
events. We'll visit the Cooperage, Lux and Limestone distilleries with
options for you to visit other area distilleries on your own. We have
planned two special events; My Old Kentucky Dinner train and a special
festival event at Wickland, Home of Three Governors. This is a
private festival event featuring cozy bonfires, bonded bourbons, buffet
dinner, history and music. Bardstown has many fine shops, historical
homes and museums for your enjoyment. You will leave with a
more refined bourbon palate. STOP 3: In the Louisville area, we'll
tour Jim Beam. A motor coach will take us to downtown Louisville
where we'll tour Old Forester, Evan Williams and have time to explore
the Urban Bourbon Trail, shops & museums. We'll tour the Kentucky
Derby Museum with a walking tour of Churchill Downs and enjoy a
buffet and races in Millionaire's Row. In addition, we'll have caravan
gatherings at the campgrounds. We look forward to you joining us!
Start Date: September 12, 2020 Start Location: Lexington, KY
Stop Date: September 26, 2020 Stop Location: Shepardsville, KY
Total Number of Nights: 15
Number of Stops: 3
Leader: Margaret Van De Ree #2685
Cell phone: 704-728-6040
Email: mvanderee@gmail.com
Mailing address: 138 Greystone Road, Davidson, NC 28036
Co-Leader: Nancy and John Becker WBCCI #2048
Cell phone: 336 504 8769
Email: john_becker@mac.com
Mailing address: 343 Lakewood Pointe Dr., Roxboro, NC 27574
Maximum RV Units/With Leaders: 25
Kitty Fee w/2: $2650.00 
Kitty Fee w/1: $2150.00
Guest: $545.00
Deposit Amount: $250.00
Dates of Payments (if applicable)
1. 15 Jan 2020 for half of remaining balance
2. 15 Apr 2020 for all of remaining balance
Cancellation Fee: $100
Leaders discretion after 15 Apr 2020