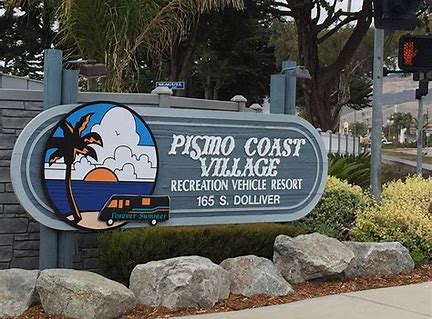 This award winning, nationally recognized resort is conveniently located within walking distance from downtown Pismo Beach shopping, restaurants, and the famous Pismo Pier.
Pismo Coast Village RV Resort also offers many great amenities including a General Store, restaurant, heated pool, arcade, laundromat, bicycle rentals, and miniature golf.
Relax to the sound of the surf, scent of the salt air, and the feel of an ocean breeze. It won't take long to find you have discovered a unique RV camping paradise on the ocean.
This is our annual holiday party that is filled with great food, caroling, GLAAcademy Awards, steal-a-gift, and great times around the campfire!