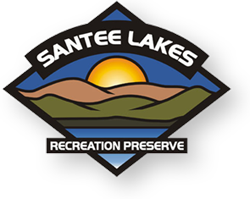 Let's start out the New Year at a new location. Santee Lakes campground is part of the Santee Lakes Recreation Preserve 190 acre park. Amenities including camping, cabin rentals, fishing, boating, walking trails, and approximately 230 bird species. Santee Lakes is 20 miles northeast of San Diego so there is plenty to explore in the park and close by.
Reservations open on the 1st of the month 6 months in advance. On-line reservations can be made a few hours earlier at 8:00 pm on the last day of the month. Park office number is 619-596-3141. Reserve a site in the Willow Loop area Sites 141-166. Send an email to Events.GLAAC@gmail.com, confirming your reservation and please include your site number.
2021 Rates have not been posted but for reference, 2020 rates for a standard Back-in spot are $53 Sunday – Thursday and $57 for weekends plus a 10% occupancy tax. The total is due at the time of booking.
http://reservations.santeelakes.com/home.asp
RESERVATIONS OPEN JULY 31STAT 8:00 pm for online or 8:00 am for call-in on AUGUST 1ST!