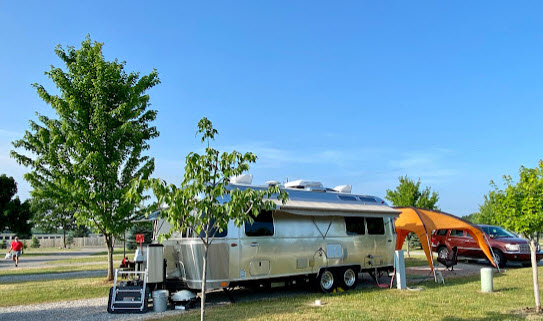 Join SEMAC and MAC for a joint rally at the Holiday RV Campground in Traverse City, Michigan.
We are delighted that Holiday RV Campground has reserved 25 sites, with more available if needed, for this rally. We will also have a pavilion reserved for us to gather for happy hour, meals and just gathering.
This is a mostly unstructured rally to enjoy and explore the area on your own but there will be a couple of surprises planned.
There will be morning coffee and evening campfires so we can meet new friends and reconnect with old friends.
Saturday evening will be open grill, bring what you would like to grill and a dish to pass.
Holiday RV Campground has a lake with kayak rental, a boat ramp and a small beach so bring the family of all ages!
Rally Fee: A fee of $20.00 for rally expenses will be collected at the rally. Unused funds will be donated to a charity. 
$65 per day camping fee, full hookup. $6 nonrefundable registration fee, all paid directly to Holiday. 
Deadline is March 31st, so register early to get your spot!
Currently there are no other fees or costs for this rally.
If you would like to host a Happy Hour contact Linda Smith or Sharon Bryant.