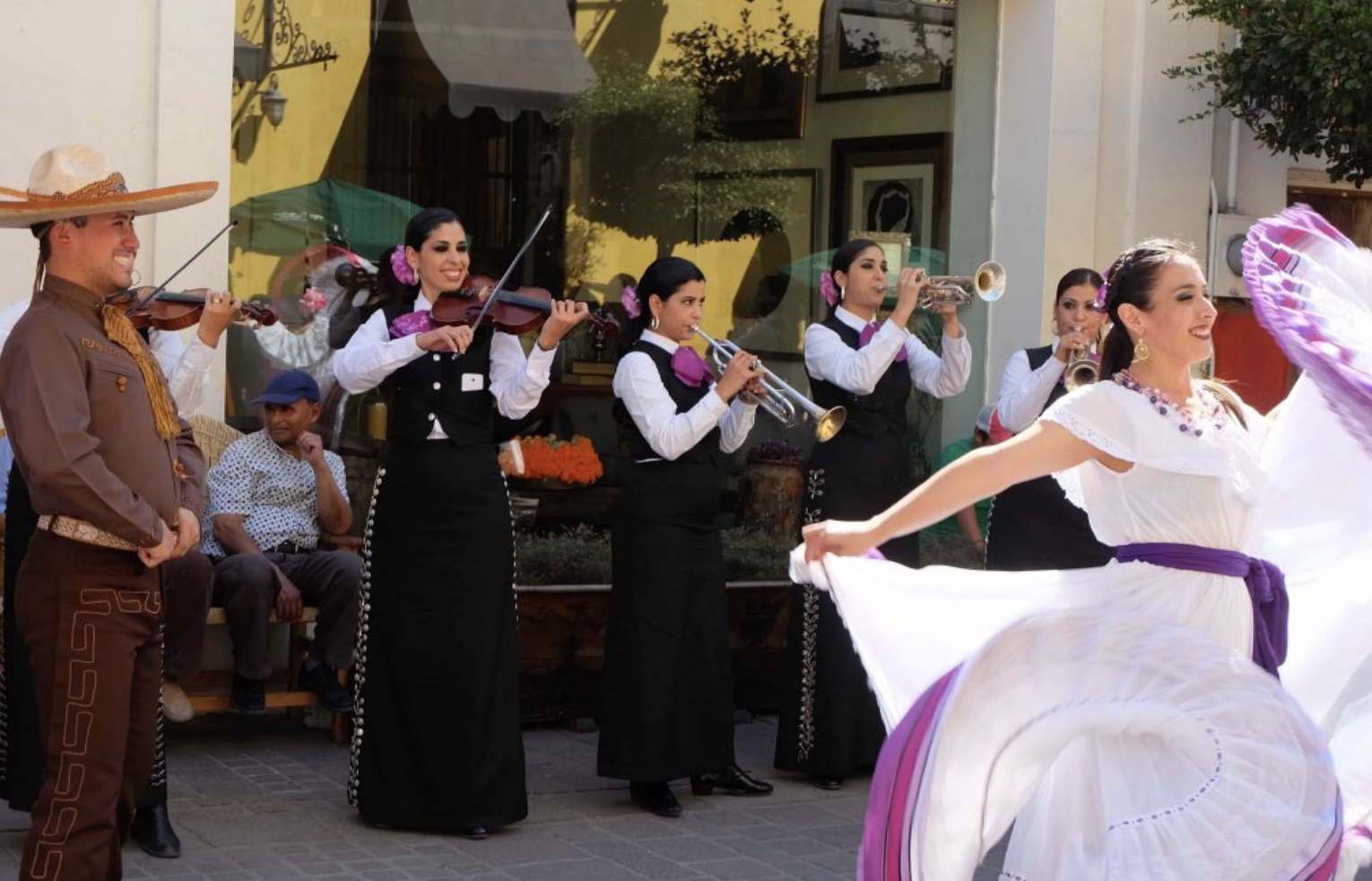 Three Mexican Gems
N-2021-M
 
WBAC Caravans and Mexico are back together!  After the great successes of our inaugural caravan in 2019 and the 2020 Caravan now in place, we are back offering the same caravan for 2021, with improvements and new activities gleaned from lessons learned as well as some new experiences such as watching the ancient ritual ball game of Tlachtli.
This custom-designed caravan for Airstreamers by Caravans de Mexico in cooperation with WBAC invites you to sign up and enjoy a Mexican experience like no other. We have selected three Mexican gems that simply must not be missed:  A 4-day trip by rail up the Copper Canyon, 3 days in Mexico City and a stay in Mazatlán in time to see a carnival that rivals Rio's.
The setting for these gems is just as attractive- the colonial central core of Mexico – Guanajuato, San Miguel Allende, Durango, Patzcuaro, Villa Corona and other unique towns and cities from the colonial era. Along the way, we will have cooking lessons for those interested, hot springs for tired bones, ancient ruins including Teotihuacan (Established in 200BC), the magnificent Museo National de Anthropologia in Mexico City, a presentation at the National  Centre for the Arts and Aztec ruins for our art and history aficionados. In addition, historical and cultural presentations and of course, beaches. Beautiful beaches in small out of the way towns away from the pressing crowds found in many tourist areas.
We will enter Mexico from Nogales Arizona and drive directly to the west coast. A nice stop at Alamos, a small Mexican town to be treated to a walking tour of the town conducted by professional troubadours. Further south, towards the coast,  we will leave our rigs in a guarded compound and board a train that climbs up into the Copper Canyon. Following that, Zacatecas, Guanajuato, and other colonial architectural gems. A three day stop in a hotel in  Mexico City then back to the coast for sun and sand with a few days at Mazatlán to experience the Carnaval from street-side bleachers. Following that, a leisurely drive back along the coast with stays at a variety of beach towns.
The Tail Gunners, as needed, will be the Angeles Verde – Green Angels – trained and equipped by the Mexican Dept of Tourism to handle almost all automotive repairs that might be required, to facilitate our caravan in and though large cities and through various checkpoints. They add to our safety and ease of travel.
Total distance to be traveled is 4,800 KM (2,892 Miles) mostly over good roads but shoulders and guard rails are often absent. We will use toll roads when possible as they offer less traffic, more consistent caravan speed and better surfaces. One road deserving special mention is the new highway from Mazatlán to Durango over the Sierra Madre.  With over 80 tunnels and even more bridges across the most incredible scenery, there is no road like it in North America.
Campground amenities are reasonable but expect a mix of dry camping, some modest facilities and deluxe full-service RV parks and swimming pools.
Our contractor, Caravanas de Mexico have been operating tours and caravans into Mexico for more than 10 years and has conducted more than 40 caravans within Mexico without any significant issues. The owner/Operator Don Gabriel Romero knows his country and cooperating with us, knows what we will like and to that end has spared no effort in designing and supervising this, a caravan to remember. His goals are always safety, unique experiences, dramatic ruins, buildings and scenery and a strong dose of Mexican hospitality.
Start Date: January 29, 2021 Start Location: Nogalies, Arizona
Stop Date: March 31, 2021 Stop Location: Lukeville
Total Number of nights: 60
Number of stops: 16
36 Meals
4 Hotel Nights in Taxco & Mexico City
26 Tours
4 Day Copper Canyon Train - 3 Hotel Nights
Mardi Gras in Mazatlan
Maximum RV Units With Leader: 12
Kitty Fee w/2: $8,700 
Kitty Fee w/ 1: Discount - $7500
Guest:
Deposit Amount: $1,000 
Dates of Payments: $3,850 May 15, 2020
$3,850 January 30, 2021

Cancellation Policy: Deposit is non-refundable