JUNE 28, 2022
The WBCCI Foundation is proud to announce the launch of a new website at www.wbccifoundation.org.
 
The Board of Directors of the WBCCI Foundation worked for the past several months to bring a cohesive program together supporting a new Mantra, Vision, and Mission (all available on the new website).
 
Airstream Owners represent a very special community of people and the WBCCI Foundation is committed to leading the way in the world of RV owners. The Foundation's goal is to provide a way for Airstream Owners to give back in meaningful ways while staying true to the spirit of what Wally Byam started some 95 years ago.
 
All questions about who the WBCCI Foundation is and what it represents for Airstream Owners can be found at the new website. 

Please see more at www.wbccifoundation.org.
###

The WBCCI Foundation is the philanthropic arm of Airstream Club International (also known as the Wally Byam Caravan Club International). The WBCCI Foundation is a separate 501(c)3 organization representing Airstream Owners Giving Back to preserve and promote and outdoors-oriented lifestyle, while supporting and protecting the natural environment.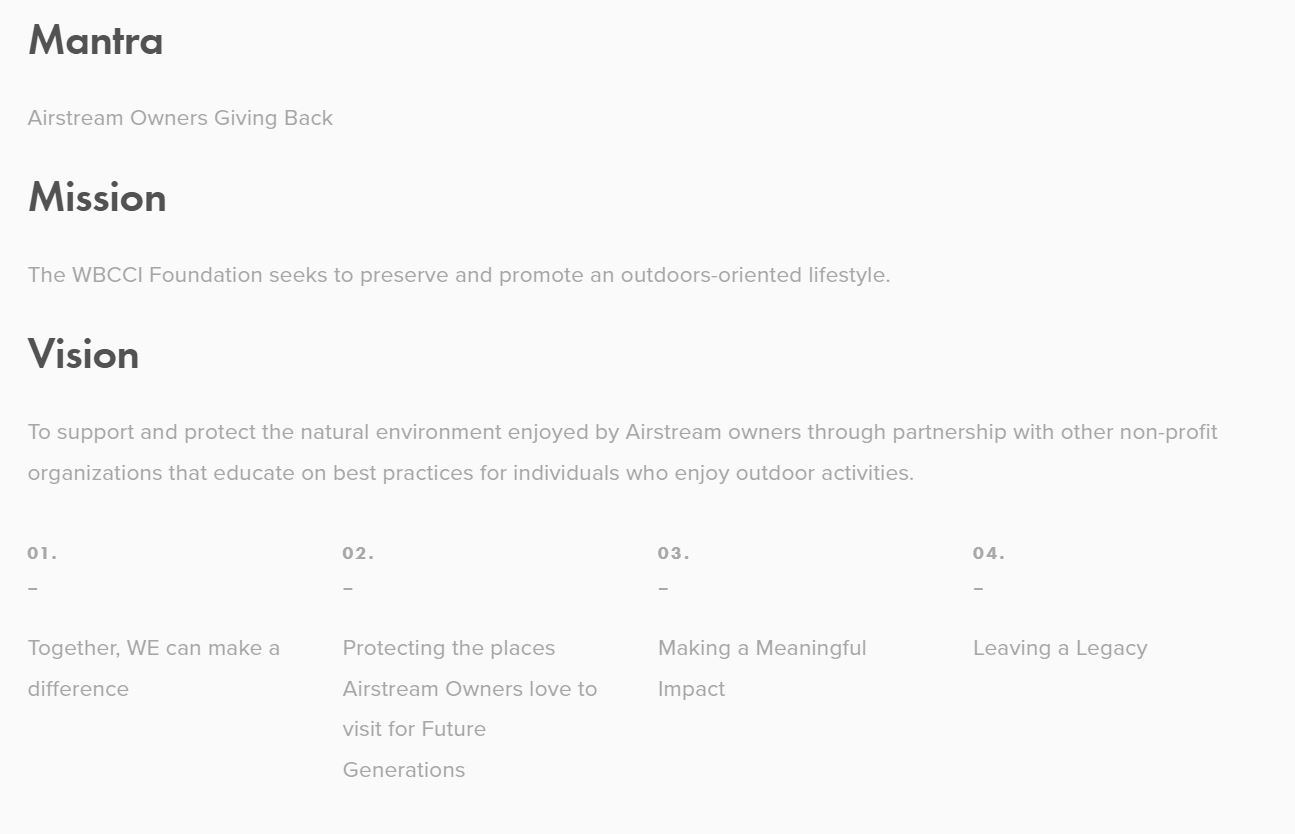 Scan the code below using the camera on your mobile device to make a secure donation using Paypal: