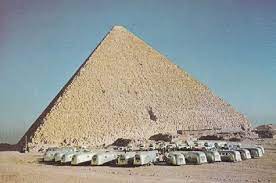 Begins at 11 a.m. 
Join us for our January winter luncheon at Cinzzetti's where we will talk about upcoming 2023 rallies and plan together for the future. An Italian buffet will be served. 
We will also show the classic Airstream film Cape Town to Cairo where 41 Airstreams traveled 13,000 miles up the African continent in 1959.  
Hope you all can join us!