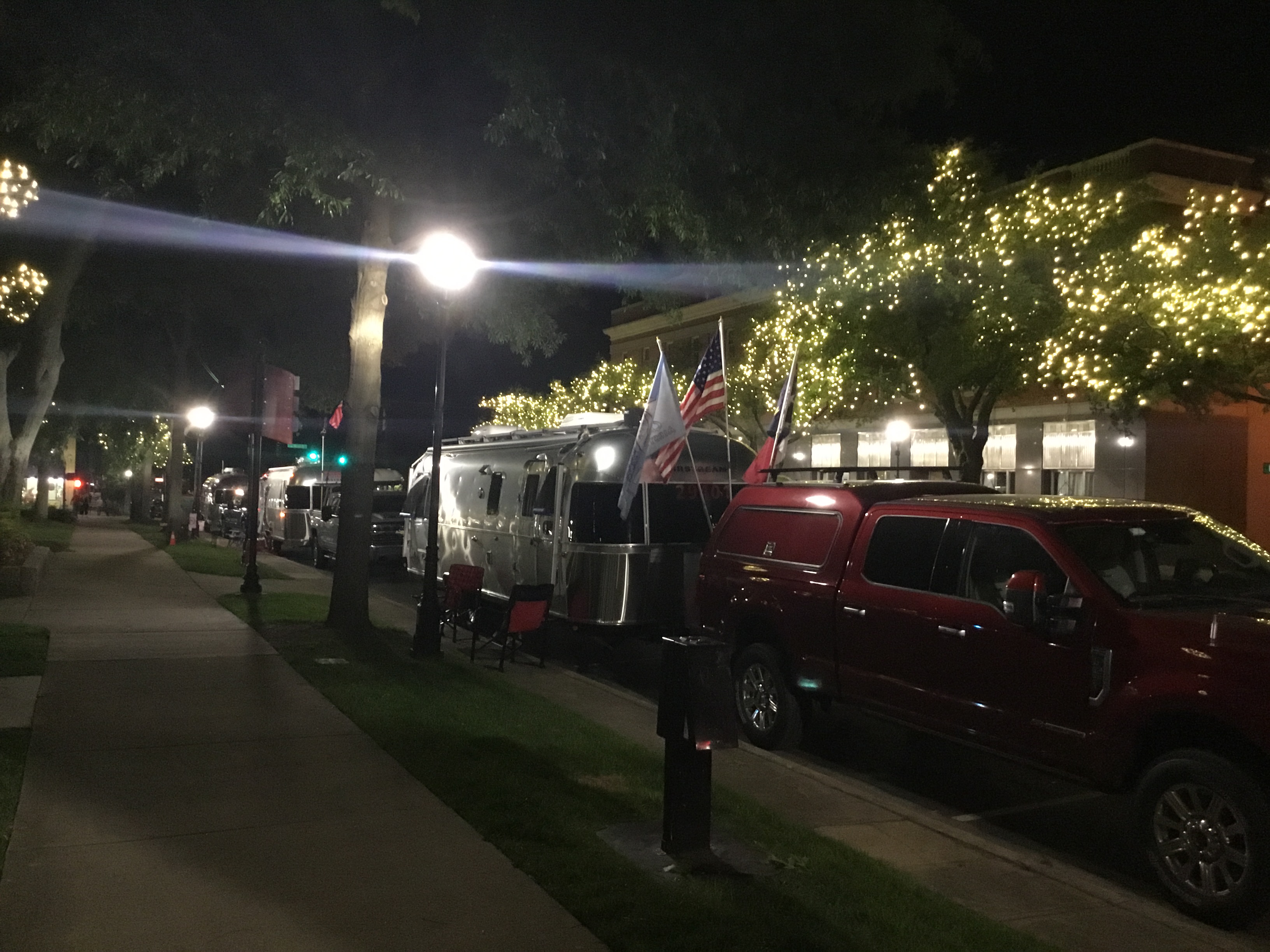 As small towns across the country have struggled to stay relevant, Shelby is no different. The town has worked over the years to bring life and vitality back into our central business district, and the efforts are paying off. Shelby now has a vibrant Uptown with many restaurants, shops, apartments, and even a craft brewery! Uptown business owners understand the importance of creating a destination for travelers and will welcome our Airstreamers with open arms.
Live music can be found four nights a week in town between Dragonfly Wine Market and Newgrass Brewing Company, from Wednesday through Saturday. In addition, top performers can be found several times a month at the Don Gibson Theatre right in Uptown! Please click here to learn more about what to do and see in Uptown Shelby!
 
You will be camped with your door and awning opening onto the beautiful old Court House lawn surrounding what is now the Earl Scruggs Center, a critically acclaimed interactive museum of our region through the eyes of banjo pioneer Earl Scruggs. There will be limited electrical pedestals available (50/30/20 amps) around the parking area. More details on the number of pedestals and locations will be provided once the parking plan is finalized. Please plan accordingly for bringing your own water and arriving with empty gray/black tanks.  
The proximity to Charlotte, Asheville, and the Greenville/Spartanburg area, makes Shelby a frequent destination for weekend day trips to enjoy not only the Uptown area, but also our local Broad River & Thread Trails, and our beautiful city park system. This means we can expect an exciting day on Saturday as visitors come into town to see the spectacle of Airstreams lining the perimeter of our court square!
 
Spaces will be limited, so don't wait to register!  CURRENTLY ON A WAITLIST.
Note: If you need to cancel a rally registration, Click Here for 2023 Rally & Event Cancellation Form.