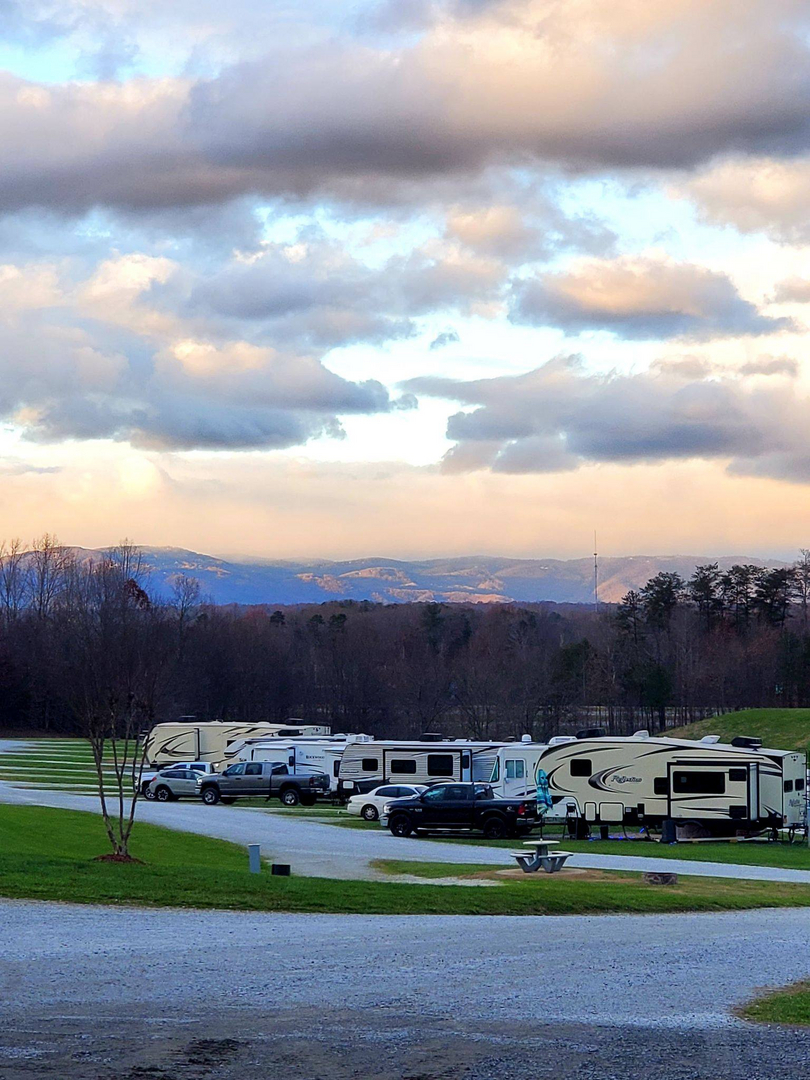 Mayberry Campground is located just outside the small town of Mt. Airy, NC, which is often referred to as Mayberry. The land the campground is built on was once part of a 2,000 acre farm owned by the original Siamese twins, Eng and Chang Bunker. The twins and their wives, Sarah and Adelaide settled in Mt. Airy. Eng and Chang each had their own home and would stay at one residence for three nights and then go to the other residence for three nights. Eng and Sarah had 11 children while Chang and Adelaide had 10. The twins were never separated and died on January 17, 1874 at the age of 62. 
Within the campground property there is a white farmhouse that was built by Eng's son, William Bunker, in 1900. The campground owner, Benny East is the great-great grandson of Eng. His mother, Ruby Bunker East, was born and raised in the farmhouse along with her five sisters. Kali Boles, the campground manager, is a great-great granddaughter of Eng. 
In addition to all the great activities your hosts have planned, the 88th Old Fiddlers Convention in nearby Galax, VA is the same weekend. 
Campsite Information:
– 30/50 amp service and full hookups on all sites
– Back-in sites and some pull-thru sites.  Campsite Map
CAMPGROUND RESERVATIONS:
To reserve your campsite, call the campground at 336-789-6199.  Be sure you tell them you're with the Carolinas Airstream Club Rally.  
 Then go to the Carolinas Airstream Club website and register for the rally.
We hope you can join us!
Hosts: Jim & Kathleen Plyler
Co-Hosts: Gary & Sandra Long
Note: If you need to cancel a rally registration, Click Here for 2024 Rally & Event Cancellation Form.