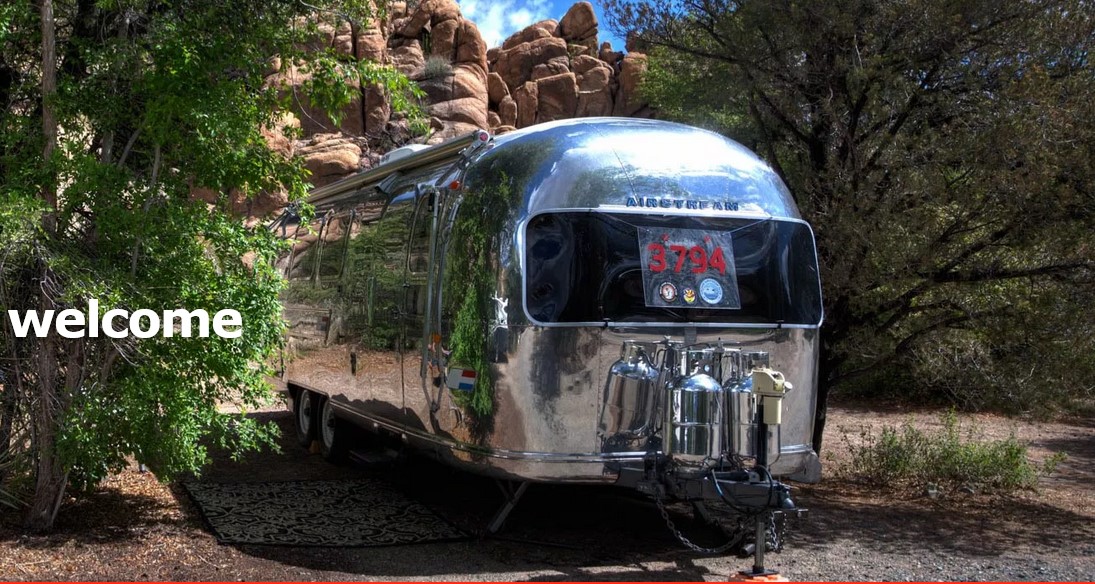 ALLY REGISTRATION HAS NOT YET BEGUN
WATCH THIS SITE FOR REGISTRATION AND DEADLINE INFO
LOCATION INFORMATION:
Point of Rocks RV Campground, Prescott AZ
WHEN:
May 6 – 9, 2021
Preliminary Summary (Rally Details and Schedule TBD)
Prescott, May 6th thru 9th, "Prescott Point of Rocks Rally"
Prescott truly offers something for everyone. Downtown, historic Whiskey Row is known for its bars and live music venues.
The Sharlot Hall Museum documents the region's pioneer-era history. The Smoki Museum exhibits artifacts from indigenous peoples of the Southwest. To the northeast, Watson Lake is home to hundreds of bird species, and a circuit of trails runs among the granite boulders dotting its shore.
Point of Rocks offers scenic full hook-up sites and advertises their rally capabilities showing a beautiful Airstream. Fun Fact: It belongs to Bob and Mary Lou Doster!
Our Prescott Point of Rocks campsites are full hook-up.