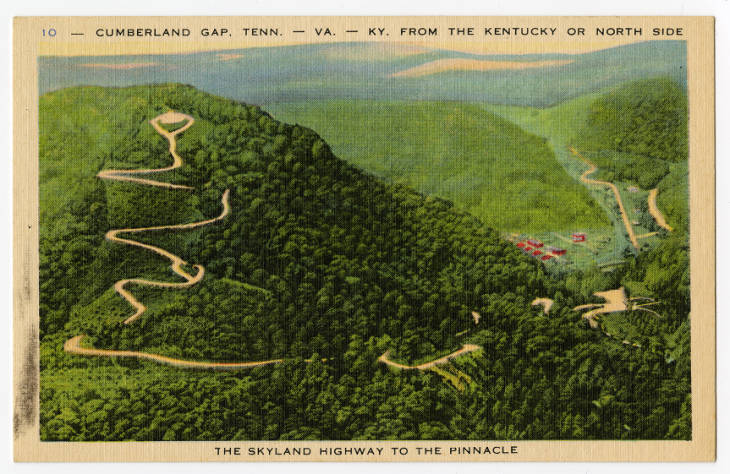 Cumberland Gap National Park is located on the border of Tennessee, Kentucky, and Virginia.  The Wilderness Road Campground, where we will be staying, is 2 miles away from the the sleepy town of Cumberland Gap where they have several coffee shops, antique shops, and restaurants.
The campground is first-come, first-served, but don't worry -- it is never busy, even now.  They have 41 electric only sites (20, 30, and 50 amps in Loops B & C) and a lot more dry-camping sites in the other loops, so if interested in going off-the-grid, bring your generator.  It's a beautiful campground with wooded lots and access to wilderness trails right from the campground. They have very clean, modern comfort stations with hot showers and potable water, and of course, a dump station.
COST:  $20 electric. $14 no electric; BUT, if you have a National Park Senior Pass, it is 50% off these prices.
NO Rally fee.  Bring everything you need for your comfort -- food, rain gear, hiking poles, bikes, etc.
Interested?
-- Please let the rally host know you are coming so we can look for you and say hello.  Mary Johnson 937-974-5539 HoppyHiker@gmail.com or Jim Johnson 937-677-2344 TNSlimJim@gmail.com
-- Bring cash/check to pay for your camping at the campground drop-box OR go to the National Park Visitor Center to pay with credit card.  They are open 9-4 daily.