National Event Rallies Committee:
Lindsay Shropshire, Canopener
Margaret Handshoe, Rose Parade
Bob Caldwell, Sun Valley Jazz
Joe Baum, Galax Fiddler's
Phillip Vasquez, Mardi Gras, Galveston!
Jay Thompson, Big Bend FL Unit
National Event Rallies Team: 
Janet Schober, Oregon AC
Jac White, Metro NY AC
Mark Magie, Arkansas Razorback AC
Wayne Clark, Carolinas AC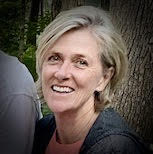 Chair
Kate Coast #5778
The National Events Rallies program has three goals:
To increase the number and expand the scope of National Event Rallies to benefit existing and potential members;
Improve the National Event Rally Program to be equal to that of ACI National Caravans and on par with what other RV Clubs offer; and
To grow partnership opportunities with communities, non-profits, and for-profit companies.
Underlying all of these goals is setting a standard of service that meets the expectations of current and potential members.