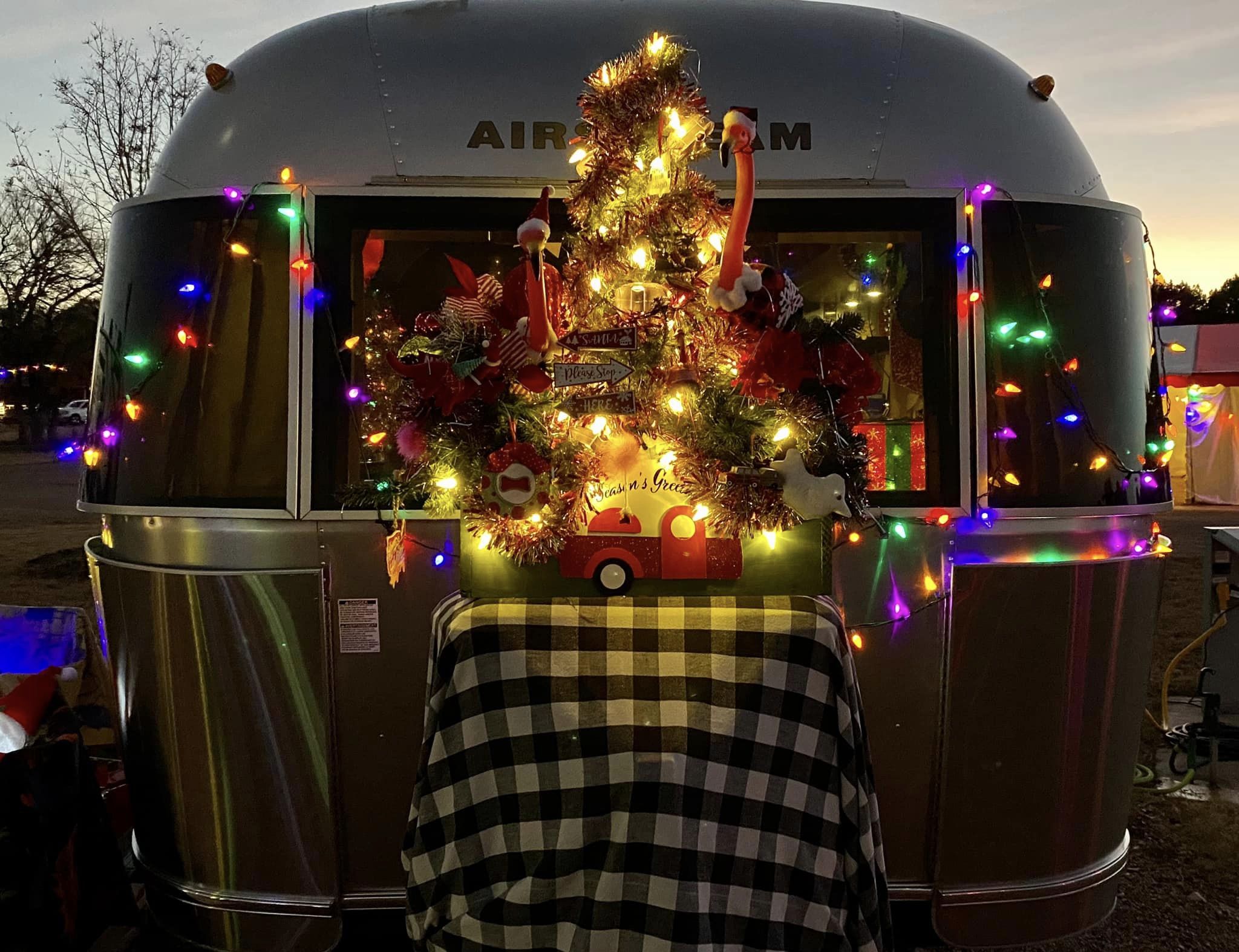 HOTC returns to Dinosaur Valley RV Park for our annual Holiday campout and party.  Tina and Marc Crawford made us feel so welcome, and everyone seemed to have a wonderful time last year; so let's do it again!!  Once again activities will include the infamous Aluminum Chef Contest, trailer decorating contest, table decorating contest, best costume contest and of course a Gift Exchange as only HOTC can do.
Make your reservation by phone (888) 996-3466.  Please call the park directly, ask for a HOTC site or those reserved under the name Graham to receive their offered 10% HOTC discount rate.  We blocked 35 sites for 2023; you can check out the park and local events from their website:  https://www.dinosaurvalleyrvpark.com/.
We had a wonderful time participating in their community fundraiser last year so come prepared.  Everyone is encouraged to arrive early, and finish decorating by 6PM Friday 1 Dec.  The entire park is decorated and all campers encouraged to decorate as well.  Some of the other groups put on some incredible displays! The community is invited purchase tickets and drive through the park to vote their favorite decorated rigs.  This is followed by a Santa meet and greet at 7PM.  Proceeds from the drive-through go to a local charity.
Let us know if you plan to attend HeartOfTexasCampingUnit@gmail.com
Guest List and Potluck Info