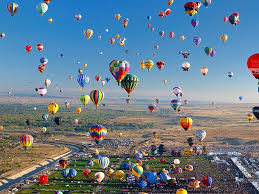 We will leave Abilene State Park on Sunday, Sept, 26th.  
Assuming that New Mexico has opened its parks by the we will spend that night at Bottomless Lakes SP, NM, just a few miles East of Roswell.  The elevation there is 3700 feet.  Bring your swimming suit.  In southwestern New Mexico, Bottomless Lakes State Park is a 1,400-acre oasis, complete with shimmering blue-green lakes and rusty red rock cliffs surrounded by dry sandy desert. Opened in 1933, Bottomless Lakes State Park was the first state park in New Mexico, named after the nine seemingly 'bottomless' lakes found around the park. These lakes are actually sinkholes, formed when the Pecos River caused underwater caverns to collapse and fill with water. Aquatic plants give the lakes their unique color, creating the illusion of great depth — even though they are only 17 to 90 feet deep!
Sept 27th we will be in Ruidoso , NM which is at 6400 feet elevation.
We will be in Santa Fe, NM Sept. 28th and 29th which is perched at 7000 feet elevation.  
On Sept.30th we will camp at Enchanted Trails RV Park, Albuquerque, NM where the elevation is 5000 feet.  The next day is the first day of the Albuquerque  Balloon Fiesta Airstream Rally which draws 150 Airstreams from all over the country.  It is fully sold out for 2021.  
 
More details soon!