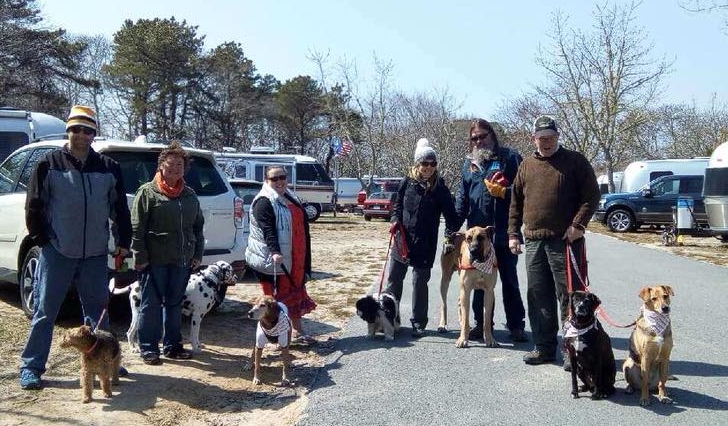 The Pets & Paws National  Event Rally is held at the Coastal Acres Campground in Provincetown, MA and is a short 10 minute walk into the heart of downtown Provincetown.  Provincetown is a beautiful coastal town at the end of Cape Cod with many great restaurants and many wonderful stores to shop in.
 Along with our donation to the "Bark Park" on Saturday at 10:00am, for those who wish, we will volunteer along with some of the townspeople to do some maintenance and cleanup in the dog park.
On Saturday evening we will go to a local seafood restaurant and enjoy local fresh seafood.
See you in Provincetown!!