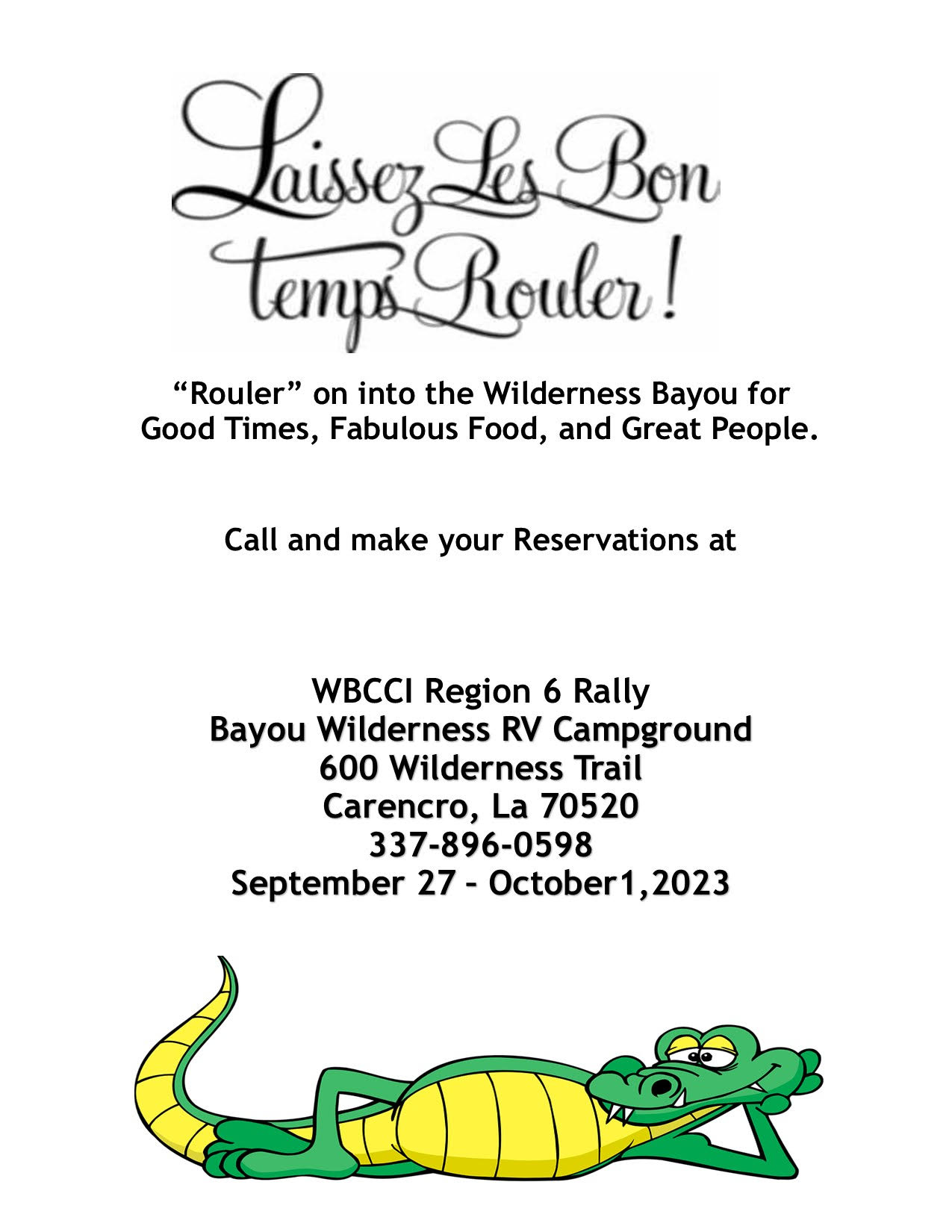 Register for the Rally to let the hosts know you are coming.
Campsite:  $40 + tax /night
Reserve Your Campsite:  Call the office at Bayou Wilderness RV Campground TO BOOK your site, please let them know you are with the "AIRSTREAM RALLY."  You can also book online.
Welcome to Bayou Wilderness RV Campground. We are but a hop, skip and a jump from famous Lafayette, Louisiana. Did you know Lafayette has more restaurants per capital than any other city in America? The only thing better than a fantastic Cajun meal is enjoying the beauty of our State. What better place to do that than with us? We have something for everyone. Nature lovers will enjoy our impeccable landscaping and the diversity of our local fauna. Active people and sportsman may want to spend their time catching some trophy fish or perhaps  engage in a spirited match of horseshoes. Perhaps you just want to relax by the pool with your favorite beverage and a warm Louisiana breeze. Whatever your style may be, we welcome you to stay with us where you will receive true southern hospitality.