UWAC Annual Club Dinner - Nov. 2021
Red Iguana (Red Tree Room)
28 N 900 W
Salt Lake City, UT, 84116 | Get Directions
The dinner will be held at the Red Iguana (Red Tree room) restaurant in Salt Lake City; this will be delicious Mexican food followed by a quick meeting and new officers installation. It's not time to register for this now; you will receive an e-mail sometime in late October after we have confirmed details and pricing with the restaurant. Since this event was cancelled last year due to COVID, we are excited to have it this year in a private room. This is a great opportunity to meet the club's board and other members, and to hear what's on tap for next year's rallies!
Registration Deadline
November 1, 2021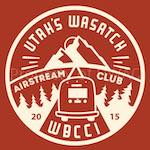 Event Contact
Jim and Barb Powell, President, Utah's Wasatch Airstream Club
Registration & payment details will be emailed to UWAC club members in mid-October 2021.