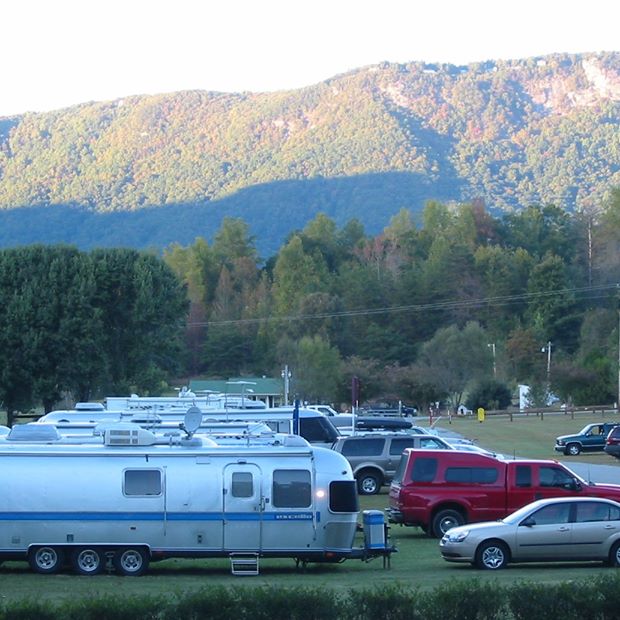 We're excited about going to Palmetto Cove RV Park in June 2022! This park is nested at the edge of the Blue Ridge Escarpment, just two miles off the Foothills Scenic Highway. Palmetto Cove RV Park was previously home to the annual Alumalina Rally and was originally founded as an Airstream campground designed for rallies.  
In addition to its beautiful views and accomodations, Palmetto Park offers plenty of nearby attractions and outdoor activities, including Table Rock Mountain, Ceasar's Head State Park, Jones Gap State Park, and Dupont Forest. 
The park offers 148 full hookup sites (30 & 50 amps) with easy parking.  Also there is a lounge and dining hall for rally events.
You will need to call ahead to Palmetto Cove (ph#: 864.836.6221) to indicate you are arriving with the Carolinas Airstream Club to ensure you get a site in the center near the pavilion. Separately, campground site fees are paid onsite at Palmetto Cove.
Don't Forget to RSVP with the Hosts!