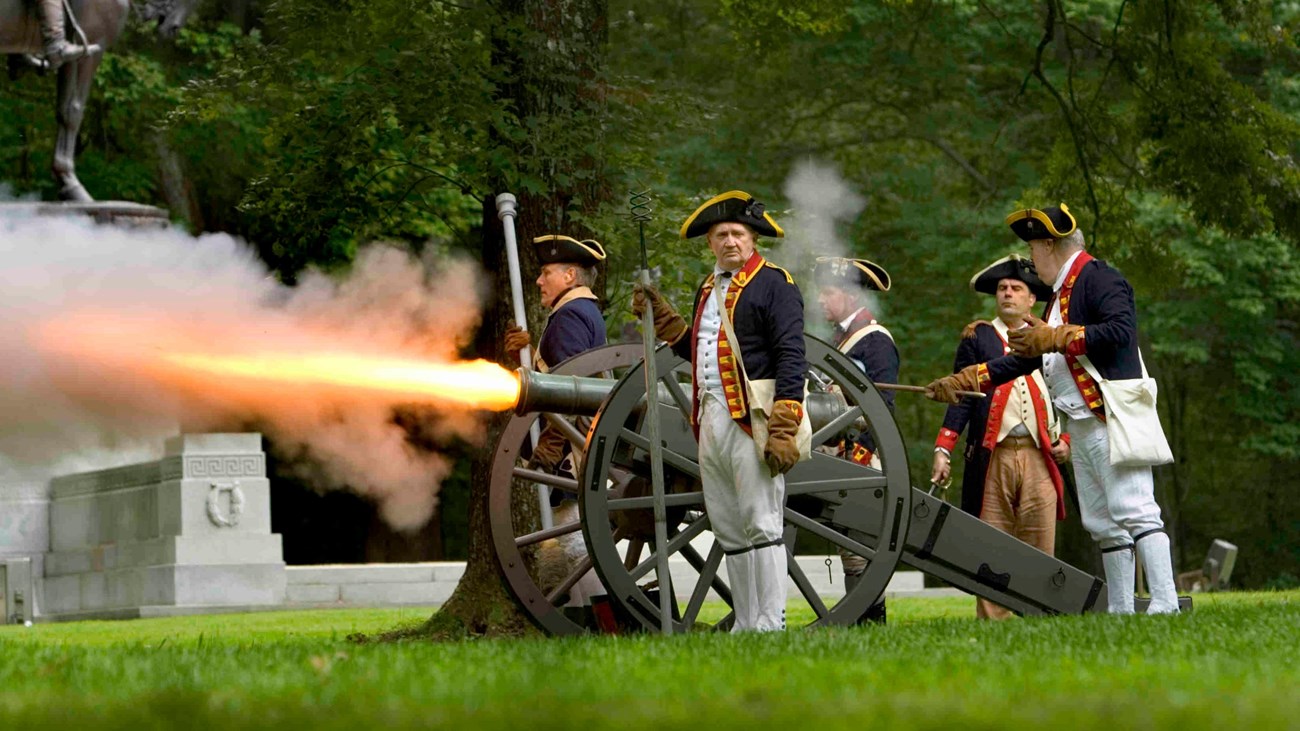 You'll learn about British General Charles Cornwallis's army of 2,100 men engaging the Continental Army under Major General Nathanael Greene. At the Battle of Guilford Courthouse, Cornwallis encountered stiff resistance from the North Carolinians and Virginians, which ultimately led to decisions that would contribute to the end of the war and our independence. 
In addition to reenactments, guided ranger walks around the battlefield are available.  If you have an America the Beautiful - National Parks Pass, your entrance fee is covered.  
While in the area you can also visit a Revolutionary era cemetery in historic Oak Ridge. Along the way be sure to visit the Old Mill of Guilford built in 1767 and in continuous operation since then. You'll want some of their famous stone ground grits!
The Greensboro-High Point area is loaded with excellent restaurants and unique shops. Want to visit Replacements, Ltd.? It's just down the road.
CAMPGROUND RESERVATIONS:  
Oak Hollow Campground has full hookups, WiFi and cable. Some of the sites border Oak Hollow Lake - see campground map .
Call the campground at 336-883-3492, tell them you are with the Carolinas Airstream Club and book your site ($45/night).  Then hurry on over to the CAC website and register for the rally.
Can't wait to see you there!
Hosts: Steve & Brenda Mullinix 
Co-Hosts: Dennis & Barbara Hackett
Note: If you need to cancel a rally registration, Click Here for 2024 Rally & Event Cancellation Form.