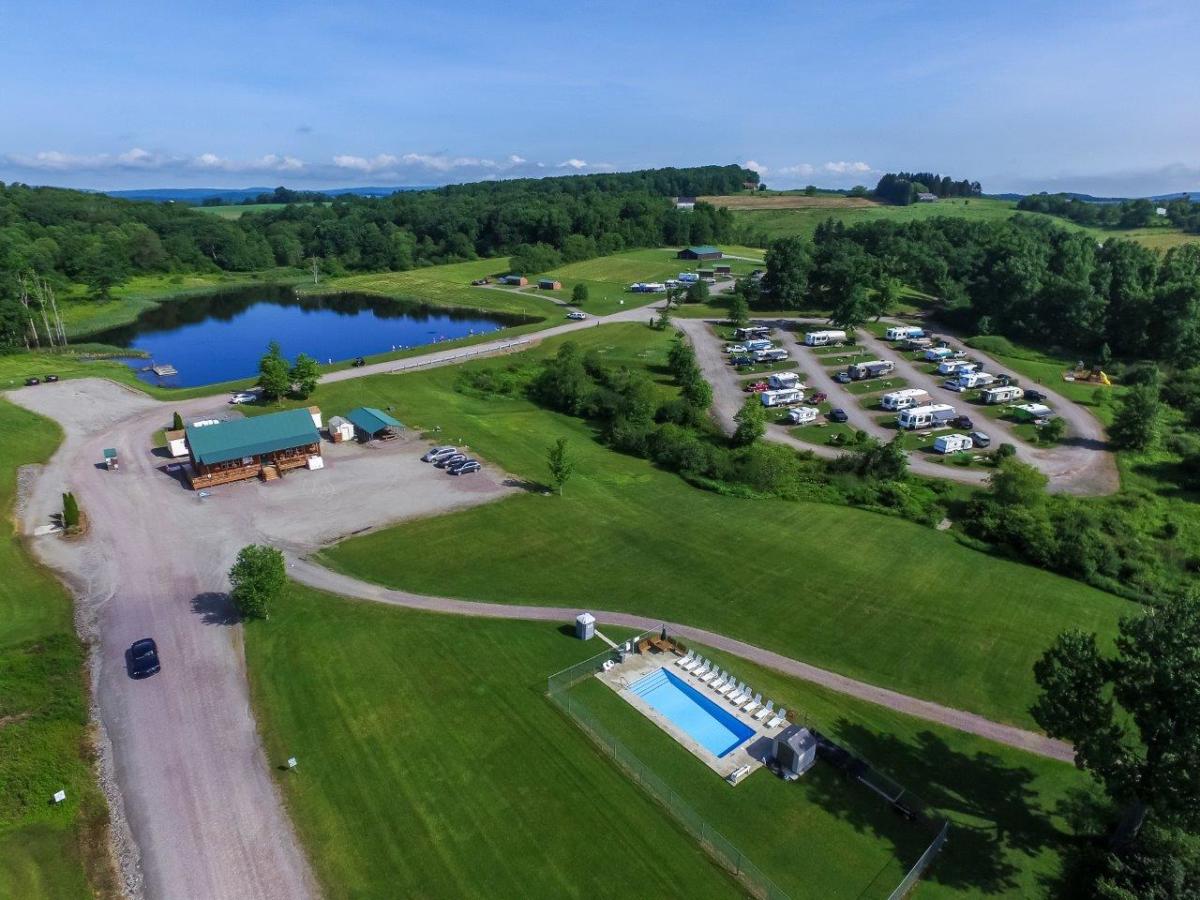 First stop the Flight 93 Memorial in Stoystown, Pa. Then it's a short drive to Hickory Hollow Campground in Rockwood,Pa. for five nights of camping. Hickory Hollow campground "is located on over 75 acres of rolling countryside with a lake and many wooded areas. Along with the beautiful surroundings, we offer the serenity of the country and many activities for your enjoyment."
Monday we'll carpool to Frank Lloyd Wrights Fallingwater for the guided tour of the house and grounds.

Tuesday we head 25 miles into Johnstown for visit the Johnstown Flood Museum.  On May 31, 1889, a neglected dam and a phenomenal storm led to a catastrophe in which 2,209 people died. It's a story of great tragedy, but also of triumphant recovery. Visit the Johnstown Flood Museum to find out more about this shocking episode in American history. An early afternoon lunch stop at Em's Sub's will finish the day.
Wednesday gives us time for a longer drive (80 miles) to Altoona to the Railroaders Memorial Museum. Exhibits, rolling stock, gift shop, and memorabilia from the history of railroading in Pennsylvania make the museum a great visit.

Thursday's plan is a visit to Kentuck Knob for a guided tour of Wright's Hagan House and sculpture garden.  "Both dramatic and serene, Kentuck Knob is situated just below the crest of a great hill and appears almost part of the hill itself. An organic floor plan, cantilevered overhangs, and great expanses of glass effortlessly integrate the interior of the house with its surrounding landscape."
Friday is our departure day and the trip back east to Dogwood Acres Campground in Newville, Pa. near Carlisle. We have 2 campsites on hold so call Howard now if you are interested (267-733-3565). Visit the nearby Lindt Factory Outlet and on Saturday, the US Army Heritage and Education Center. Saturday is also the day of the Corvette in Carlisle parade in the historic district of town from 7-9pm.  Reservation note: if you would like to join us for the weekend only, please call the campground directly for reservations. (717) 776-5203