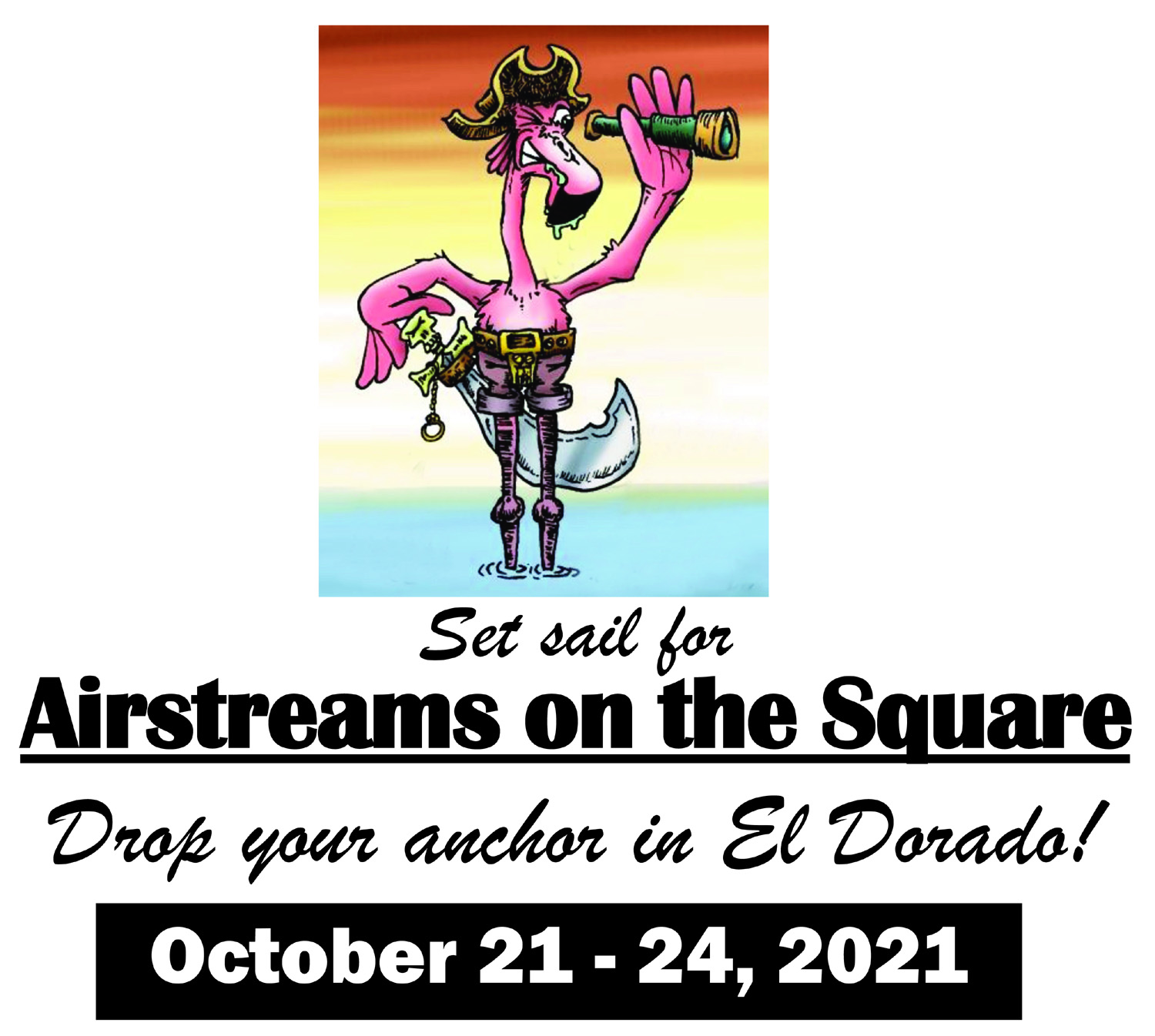 This link will take you to a website where you can reserve a space. Sites with electricity are limited so don't delay! Someone will contact you later to make arrangements for meals, activities, shirts, etc. 
Here's the link:
https://www.mainstreeteldorado.org/airstreams-on-the-square-2021
This year's theme is pirate flamingos, so decorate appropriately and get ready to talk like a pirate. Aargh matie! The Arkansas Razorback Airstream Club looks forward to street camping with you in El Dorado, Arkansas!