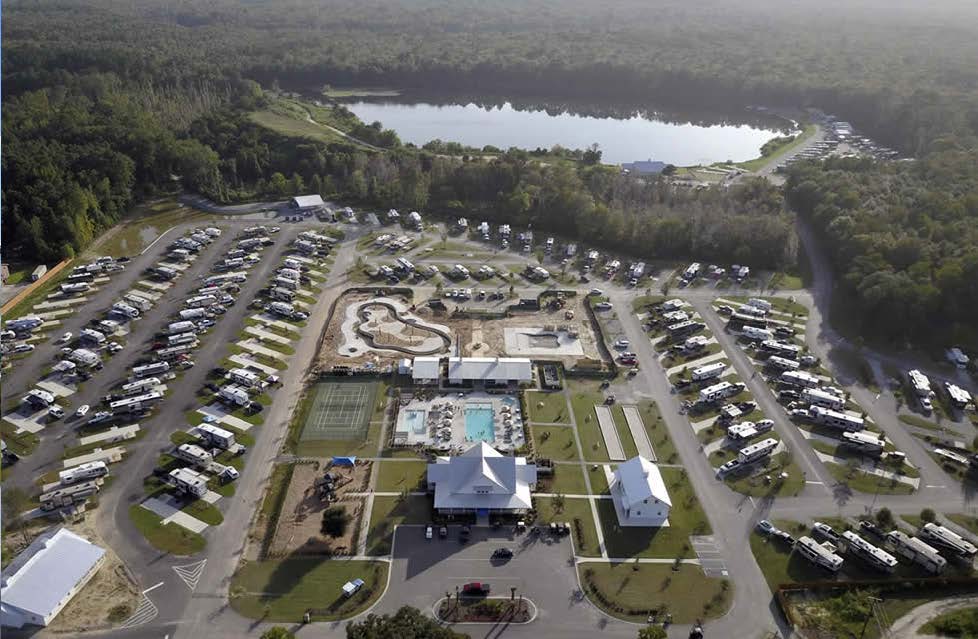 CAMPING RESERVATION
Come to Savannah and enjoy classic Southern Hospitality featuring: fabulous food, fun, fellowship, entertainment, and yes . . . some business. ALL BROUGHT TO YOU BY YOUR FRIENDS IN REGION 3
Reserve your site today by calling Creek Fire RV Resort at 912.897.2855. Reference the 2022 Airstream Rally for our special rates:
4 nights: $66 per night pull-thru, $56 per night back in
5 nights: $63 per night pull-thru, $53 per night back in
Additional nights can be added.
All sites are paved and level with full hookups and are adjacent to the meeting hall.
JUST MAKE THE CALL to reserve your spot for a fabulous week in historic Savannah.
You can also contact John Leake at john@leakesantiques.com or call 803-984-7225 with questions.
RALLY RESERVATION
Click here to register for the rally
Rally rates are $65.00 per person.
2022 MID-WINTER MEETING / RALLY SCHEDULE
Monday, January 17th
10:00am-12:00pm                                      Check In
1:00pm-4:00pm                                          Check In
5:00pm-6:00pm                                          Welcome and Group Therapy
6:00pm-7:00pm                                          Reception
7:00pm                                                       WBCCI Overview
Tuesday, January 18th
10:00am                                                     Region Officers Discussion
11:00am-12:00pm                                      Seminar: Airstreaming 101
LUNCH ON YOUR OWN
1:00pm-2:00pm                                          Seminar: Airstreaming 202
8:00pm                                                       Night Cap
Wednesday, January 19th
8:00am -9:00am                                         Continental Breakfast
9:00am- 10:00am                                       Seminar: Caravanning
OPEN DAY……Enjoy Savannah
8:00pm                                                        Night Cap
Thursday, January 20th
8:00am -9:00am                                         Continental Breakfast
10:00am                                                     Executive Committee & International
Board Meetings
LUNCH ON YOUR OWN
6:00 pm                                                         Dinner
8:00pm                                                          Closing
Friday, January 21st
Departure day – Safe Travels