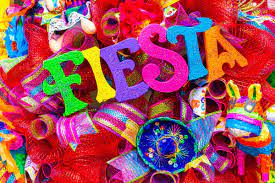 You are cordially invited to the Annual Region 11 Rally in Casa Grande AZ at the Pinal Fairgrounds and Event Center.  The weather in March is about as perfect as you can get and especially wonderful for those seeking a relief from the cold weather of the north.  The event center offers water, twelve 50 amps sites, twenty-six 30-amp sites and as many fifteen-amp sites as we need. Temperatures are mild so no AC is required.  Most of us are planning to need only 15 amps.
John Holly, our second VP has booked great entertainment and plans to book more as we get closer to this event. So far, we have surprise entertainment on our first night and the "Outside the Line" band the last night with a fun mix of rock 7 roll and dance music.
We have two planned catered meals and are planning breakfast food each morning as well.
Rally fees are as follows for water and electric, food and entertainment – the 30 and 50 amp sites will be first come first serve. Dump station is available on site.  After December all fees increase by $ 30.00 for each site.  Our strict refund policy is 10% of the rally fee until 12/15/2021 and no refunds after that date to give us a chance to focus on rally planning.
15 amp, single - $ 250.00
15 amp, couple -  $ 295.00
30 amp, single -   $ 270.00
30 amp, couple - $ 315.00
50 amp, single - $ 300.00
50 amp, couple - $ 340.00
Extra attendees $85.00 per adult, children $ 25.00
As we have over five months to prepare for this event, we are in the planning stages for daily events and more entertainment.  This will include workshops of interest to members and each unit will be asked to provide a basket to be auctioned off to benefit charity.  100% of the rally fee is planned to be spent on this rally, so look for a great time.  Casa Grande is a great place to rally since Phoenix is only 30 min away, Casa Grande ruins are close, as is a really cool Ostrich farm.  Hiking is close by at Picacho Peak which has several trails, the most challenging of which is climbing the peak.
It is our sincere hope that you will join us for this really great event.