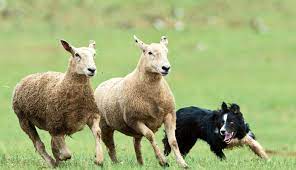 Colorado CAC will be handling reservations for the four nights of September 7, 8, 9, 10, departing on Sept. 11. Camping fees are $285 for the four nights of the rally. 
Reservations will be made through the Colorado Airstream Club for the four night segment of the rally.  For those who want to arrive before or stay after the rally, you will need to contact the campground directly after you have made your reservation through the club.
Tickets to the Sheepdog Trials are $50 for tthe event and can be purchased online or at thee entrance.  
This event is hosted by club member, Steve Libhart whose family were original settlers in the White River valley/Meeker Colorado.

Tickets for the Sheep Dog events will be sold separately from the rally fees and you will need to contact the Meeker Classic for more information....meekersheepdog.com
Video: https://www.youtube.com/watch?v=5AEzNCzs0yg

We have arranged for a group dinner at Trappers Lake Lodge and there will be several things to do in the area such as horseback riding, fly fishing class, a drive to Trappers Lake, along with visits to the local museum (great Colorado history) and enjoying the hospitality of the folks in this beautiful part of Colorado.

Most meals will be on your own and a list of local restaurants will be provided. A detailed agenda will be available closer to the dates of the rally.  There will be an evening cocktail hour at the campground each night.