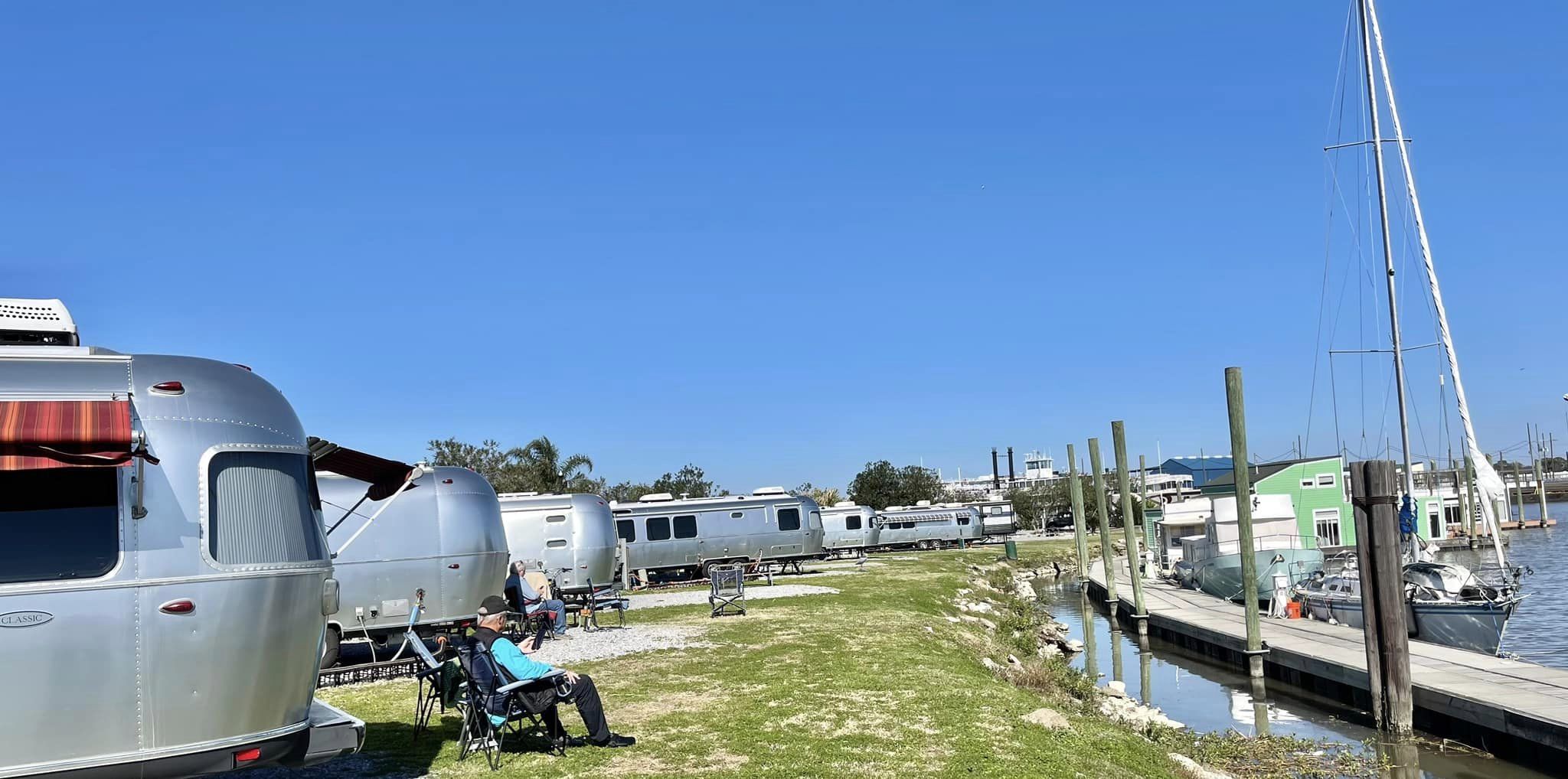 2024 - Big Airstream Southern Sojourn Reprise
1/7-1/12 Dauphin Island Park Campground 5 nights—251-861-2742
1/12-1/16 Location TBD on MS Gulf Coast 4 nights
1/16-1/21  New Orleans RV Resort and Marina—504-286-8157
1/21-1/24  Bayou Wilderness RV Resort, Carencro, LA—337-896-0598
This year we enjoyed riding bikes on the ferry, exploring a couple of forts, an aquarium, art museums and historic home guided tours, a maritime museum, the WWII and Mardi Gras World museums, a lunch cruise on the Mississippi, $5 hurricanes for happy hour, a wonderful brunch at the Art Deco old airport, strolling the French Quarter, and visiting a world class antique store plus some great meals together and a whole lot of fun.  
We have 9 rigs signed up that are "repeats" and another 9 spots reserved until January 30 at Dauphin Island, it's a small campground and if you want to go, that's the reservation I'd make first.  Winter reservations for next year are very fluid so if you can't get a FHU site, call back.  The NOLA campground is right on the water, we selected the deluxe waterfront sites and were all very close together.  This park is very popular so I'd get that reservation made soon too.  There were 50 or so Quebecois rigs on a 72 day caravan and they filled the place up.  Let both spots know you're with the Arkansas Airstream Club.  
We're looking at trying to get a group discount at a resort park in the Biloxi area and if that doesn't come through with a reasonable rate, we'll head back to a National Park, that is well kept but has smaller sites.  We'll let you know what we decide, that reservations will need to be made 6 months out.
If you want to go, let me know and give me shout if you have questions.
Trent Roberts,  BRN #31756
501-920-8566