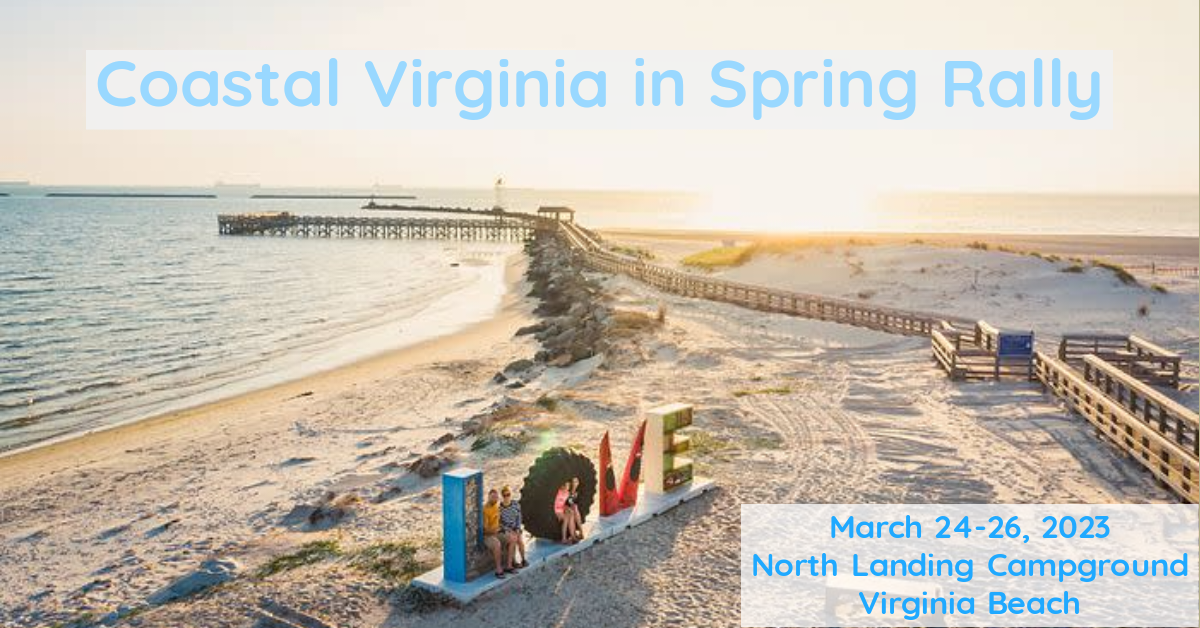 Join us for our clubs spring breakout near Williamsburg, VA at the American Heritage RV Park.
Rally Fee of $65 per Airstream Unit
Book your campsite directly with American Heritage (no group rate) or by calling 1-888-283-2725
http://americanheritagervpark.com/
Group sites are reserved until January 15, 2024 but feel free to register and book your site up until March 3, 2024.
We will have some activities and meals planned at the campsite but want to give you plenty of time to explore the area as well.
Tentative Schedule of Events:
Thursday, March 14 - Optional Check-in Day
Friday, March 15 - Bonfire and Happy Hour
Saturday, March 16 - Visit Williamsburg or Jamestown, Dinner & Games w/ Prizes
Sunday, March 17 - Breakfast, Devotion, Check-out