Access to the Event Registration Lists (Registered Attendee List) for all Events is now only accessible to WBCCI Members through Log-In via the Membership Portal.
---

PLANNING STAGES
November 3 -6, 2022
There will be 25 sites available for Registration in the A Loop when the Rally Planning is complete and the Registration Form becomes available.
(Reserved sites: 1,2,3,4,5,6,7,8,9,12,13,14,15,16,17,18,19,20,21,22,23,24,25,26,27)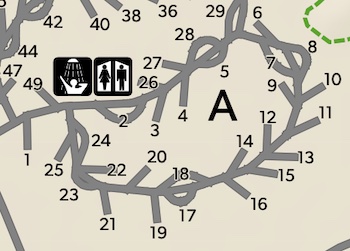 The Registration and Payment Form for these sites and the Rally Fee should be available in June or July, 2022.
---
EVENT CONTACT:
Sherri Ewing and Trish Bigler
---