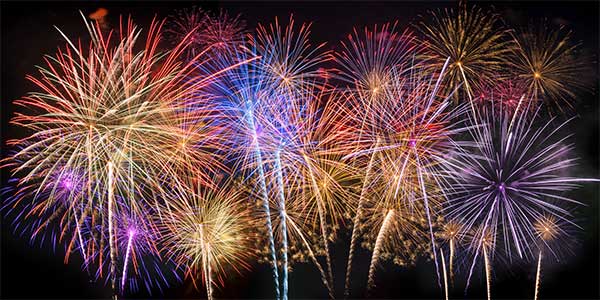 (Test)
Registered Attendees (Test)
Flagstaff July 2nd thru 5th 2021, "Proud to be an American Rally"
We are having an eighteen family "Just Camping" (No-Host) Rally in Flagstaff Arizona. Get away from the dreadful heat of the valley and enjoy 4th of July in Flagstaff Arizona. Covid-19 recommended guidelines and behavioral policies applicable at the time of the rally will be observed. We will be camping in the pines with hook-ups at Woody Mountain Campground.
LOCATION INFORMATION:
Woody Mountain Campground
2727 W Route 66
Flagstaff AZ 86001
WHEN:
July 2nd - 5th
We are having a Flagstaff "Proud to be an American" rally at Woody Mountain Campground, 2727 W Route 66 Flagstaff, AZ 86001! The conveniently located campground is 6 miles from Fort Tuthill, 5 miles from Downtown and 7 miles from Continental Country Club.
RECREATIONAL OPPORTUNITIES:
Attend the Fourth of July celebration voted best small-town parade in America, (we are keeping our fingers crossed it will occur this year) then take a quick drive to Fort Tuthill amphitheater to listen to the Symphony Orchestra play patriotic music. Finally relax on your lawn chair at Continental Golf Club and watch the fireworks. Estimated Cost:
Flagstaff Parade, Downtown, (free)

I

ndependence Day Pops concert, Fort Tuthill, Flagstaff Symphony, (donation)

Fireworks, Continental Country Club Parking, ($10)
Recreational opportunities listed are annual events for Independence Day Weekend. COVID and fire dangers might potentially prevent these from occurring. We are in communication with Flagstaff Chamber of Commerce and the Flagstaff Symphony Orchestra and will keep you posted. We will try to seek out the best available activities allowed at the time of the rally for our campers.
FOOD:
No Rally Fee: This rally does not feature meals or potlucks.
The recently expanded, on-site "three-meal-service-per-day" restaurant will be serving on their new patio. The campground is planning special holiday activities including a pancake Breakfast on Monday July 5th. Non-denominational prayer service breakfasts are often held on Sunday Mornings at 9 AM during summer.
We might eventually plan a socially distanced group lunch depending on demand.
REGISTRATION:
Reservations are made directly with Woody Mountain Campground. Campsite pricing (including tax and fees) is $215 for large full hook-up sites reserved for Arizona Airstream Club ($20 Lock fee is waived). (For those unwilling or unable to tow, B&B room options are available for $175 per night for 2).
The Woody Mountain holiday weekend cancellation policy is painful. Please read the policy appended at the end of this document.
To get your campsite at our rally:
Call Woody Mountain Campground - (928) 774-7727.

Woody Mountain Web Site:

https://woody-mtn.com/

Identify yourself as an Arizona Airstream Club Rally Participant,

Pay for camping: $215 for a specific premium site (less for non-sewer),

14-day holiday cancellation notice is required to get a partial refund

,

Arizona Airstream Club registration (and site lock) ends June 4th, 2021.
To Register with Arizona Airstream Club:
After you reserve your Woody Mountain campsite, Register your planned attendance with the Arizona Airstream Club and complete the interest survey for a potential group lunch.
EVENT CONTACT:
Rick Carmichael, (480) 231-7925
rick@carmichael.be
---
IMPORTANT TO UNDERSTAND:
AAC cancellation policies are not applicable to this rally. AAC is not collecting any campsite, rally fees or event payment pre-collections for this rally.
AAC cannot alter the cancellation refund policy set by Woody Mountain Campground.
IF YOU CANCEL YOUR RESERVATION WITH WOODY MOUNTAIN CAMPGROUND 14 DAYS (or more) PRIOR TO THE RALLY FOR A PARTIAL REFUND OR CANCEL WITHIN 14 DAYS OF THE RALLY WITHOUT REFUND:
PLEASE ACKNOWLEDGE THAT YOU WILL ALERT ARIZONA AIRSTREAM CLUB OF YOUR CANCELLATION SO WE DO NOT WORRY ABOUT YOUR ABSENCE.
---
WOODY MOUNTAIN CAMPGROUND RULES
Check In: 1 PM
Check Out: 11 AM
Quiet Hours: 10 PM - 8 AM

Please operate radios, televisions, musical instruments, etc. in a responsible manner, as they may be a source of irritation to other visitors in the campground.

Fighting, loud or irritating behavior is prohibited.  Please keep noise at a reasonable level.  Be considerate of your fellow visitor.

Vehicle speed limit is 5 MPH

Full reservation balance is due 2 weeks before arrival (holidays are due 3 weeks in advance)

Minimum deposit of 3 days rent is taken at the time of booking reservation

Site prices include 2 adults and 2 pets. Any additional adult or pet over the included 2 is a $5 a day charge each.

2 day minimum on weekends (Fri-Sun)

3 day minimum on holidays

3 night maximum for tent sites
Campfires:
Charcoal or propane ONLY

Charcoal or propane grills and fire rings allowed

Charcoal only permitted during certain times of the year

NO wood campfires
Visitors/Guests:
Visitors and/or guests are allowed as a courtesy but may not stay overnight without registering at the office and paying a fee.

Visitors must park in designated areas.  

Campers are responsible for their visitor's and/or guests and ensure the visitor/guest are familiar with the campground rules and regulations.
Occupancy:
RV sites are allowed a max of 4 adults (an adult is anyone over the age of 13) with a max of 6 people total per site. 

Tent sites are allowed a max of 3 adults, with a max of 5 people total per site.
Children:
Parents/grandparents/guardians are responsible for the conduct of their children at all times

Children must be supervised and accompanied by an adult when at the office, store, playground, restroom, shower facility and laundry

Do not let children build forts of any kind, or remove/move tree branches or rocks, etc., on the property, including the campground and trail.
Pets:
All pets must be registered at the office and always kept on a leash

Pets are restricted from the playground area, restrooms, showers, store, office, laundry room and on the picnic tables

Please pick up after your pets and properly dispose of the waste in the receptacles provided

Pets must be refrained from disturbing other visitors especially during quiet hours

There is a dog park area for your use
Cancellation Policy
Holiday Reservations:
2-week (14-day) policy

One night deposit kept if cancellation occurs before the 14-day period

Full reservation amount is NON-REFUNDABLE if cancellation occurs within the 14-day cancellation period 

Campers leaving earlier than their original departure date will NOT receive a refund, this includes but is not limited to weather conditions, change of plans, or emergencies.
Reservation Modifications
Early Check-ins:

Late Check-outs:

Must request at office before 10am

Moving Sites

Moving from your assigned space must be approved by the office
---
The risk of COVID-19 spreading at events and gatherings increases as follows:
Lowest risk: Virtual-only activities, events, and gatherings.
More risk: Smaller outdoor and in-person gatherings in which individuals from different households remain spaced at least 6 feet apart, wear masks, do not share objects, and come from the same local area (e.g., community, town, city, or county).
Higher risk: Medium-sized in-person gatherings that are adapted to allow individuals to remain spaced at least 6 feet apart and with attendees coming from outside the local area.
Highest risk: Large in-person gatherings where it is difficult for individuals to remain spaced at least 6 feet apart and attendees travel from outside the local area.
---