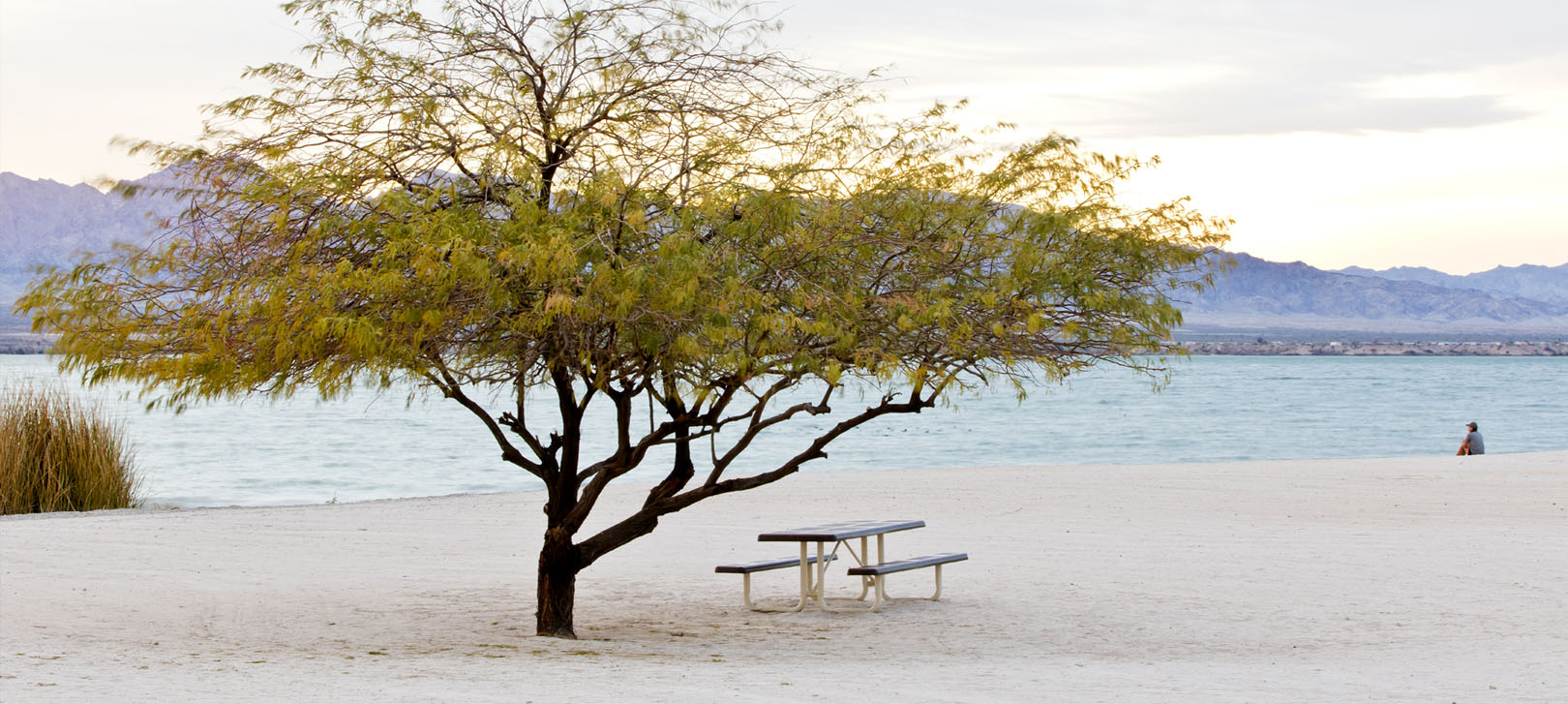 Registration will end December 14, 2019
March 2 – 9, 2020
Location Information:
Lake Havasu State Park
699 London Bridge Rd
Lake Havasu City, AZ 86403
Lake Havasu Rally "Spring Break for Grownups"
7-day rally: March 2nd thru March 9th;
4-day rally: March 5th thru March 9th
Enjoy water sports, dining, golf, hiking, fishing, off-roading, shopping, gaming, car shows, and Bluegrass with Arizona Airstream Club and Airstream of Scottsdale.
Activity Highlights:
Monday, host dinner,

Tuesday, Tour London Bridge and the Museum of History,

Wednesday, Pontoon boat regatta and picnic,

Thursday, Airstream Golf Tournament at Bridgewater Links and host dinner,

Friday, Lake front patio happy hour and dinner by the Bridge,

Weekend, 18th annual Blue Grass on the Beach.
$109 Fee for 4-day Airstream-exclusive dry, paved campsites, near restrooms with showers
4-day Dry Campsites, Festival Tickets, Rally Fees and Activities
($25 per day early check-in payable at park without reservation)
7-day campsite with electric and water $258 ($299 waterfront)
(Not Arizona Airstream Club sites, but in the same campground - (sold by festival promoter)
7-day Campsites with hookups and Festival Tickets - Call (209) 480-4693 October 1st between 7:01 am and 8:00 am Pacific to get in the call-back queue.
7-day or 4-day rally fees are $32 or $21. Music festival passes are $65 per adult. Activity costs vary.