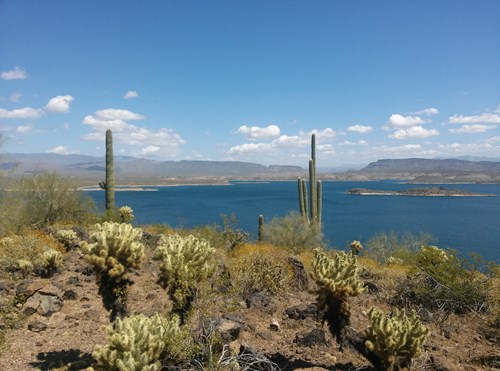 REGISTRATION IS OPEN
Location Information:
Lake Pleasant Regional Park – Morristown, AZ
Raccoon Group Site – Dry camping
Connect With the Desert and the Lake
We have reserved at the Racoon Group Site which is the largest of the group sites and has a Ramada of eight tables , lights, electricity, a fire ring, a large BBQ grille, water, restrooms and showers. We can accommodate up to 35 rigs!
This is a DRY CAMPING site so will be a great opportunity for newer members to learn the tricks of dry camping from the Clubs experienced Airstreamers. A dump station is located just outside the Group Area on the main road. Generators are allowed, with quiet hours. Dogs are allowed (always on leash).
Children (or Grandchildren):
This would be a great Rally to have young people join you. Included will be archery at our campsite. There are boat rentals for kayaks, paddle boards and pontoon boats. Next to the Park Discovery Center there is a play area filled with lizards and several easy hiking trails (one where you see Wild Burros). Bring your bikes, kayaks, boats and paddle boards!
Costs:
Camping site fee – three nights, $47.00 (per rig) ($15.67/night)
Rally fee – $11.00 (Per Person)