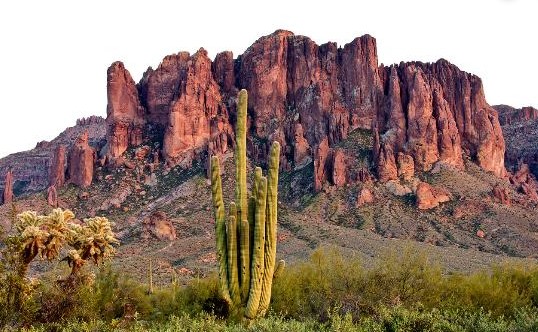 RALLY REGISTRATION HAS NOT YET BEGUN
WATCH THIS SITE FOR REGISTRATION AND DEADLINE INFO
LOCATION INFORMATION:
Lost Dutchman State Park, Apache Junction AZ
WHEN:
February 4 – 7, 2021
Preliminary Summary (Rally Details and Schedule TBD)
Apache Junction February 4th thru 7th 2021, "Lost Dutchman Cordless Rally"
Lost Dutchman State Park is a 320-acre state park located near the Superstition Mountains in central Arizona named after the Lost Dutchman's Gold Mine, a famous gold mine legendary among the tales of the Old West.
Relax in the Quail Group Dry Camp where you can mountain bike, hike, view the wildlife, ride the Dolly Steamboat or catch a musical dinner show at Barleen's.
The sun setting on the Superstition Mountains is mystical.
Our group campsites are dry with water and dump stations available in the campground. Bring your generators or solar panels.
Preliminary Scheduling: Barleens Dinner Show (We have reservations for Saturday evening, February 6, 2021.) Currently there are 24 seats available and those will be included as a prepaid option during Online Registration for the Rally.