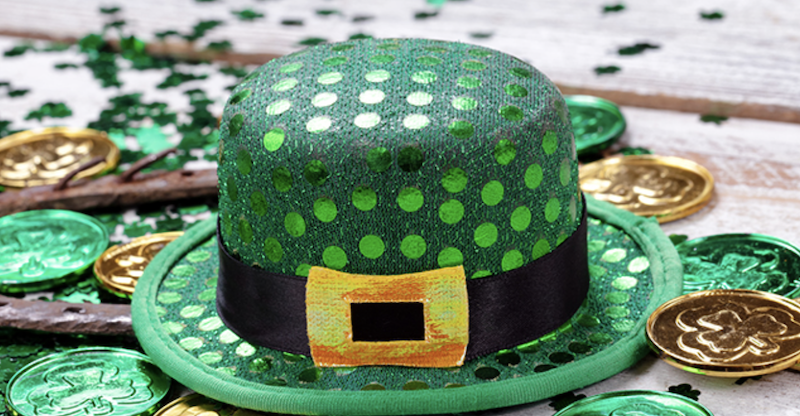 Access to the Registered Attendee Lists for all Events is now only accessible to WBCCI Members through Log-In via the Membership Portal.
St Paddy's Weekend Rally on the River
River Sands RV Resort - The Ultimate RV Resort in Ehrenberg, AZ
WHEN:
March 16-19, 2023
Registration Deadline - February 14, 2023
UPDATE: January 24: The Club has secured additional sites and the limit is now 45 sites.
Arizona Airstream Club has 35 41 45 sites available at River Sands RV Resort. Make your reservation directly with River Sands RV Resort as outlined below. It is important that you provide your River Sands RV Resort reservations assigned site number when submitting the Registration Form.
---
YOU ARE RESPONSIBLE FOR MAKING YOUR OWN RV SITE RESERVATION WITH RIVER SANDS RV RESORT PRIOR TO REGISTERING YOUR ATTENDANCE WITH ARIZONA AIRSTREAM CLUB FOR THIS RALLY.
River Sands RV Resort - (928) 255-5208

Reservations for this Rally cannot be made online - you must call the reservation center.
Arizona Airstream Club IS NOT handling the RV camping site reservations for this rally.
To get your campsite at our rally:
Deadline for Reservations is February 14, 2023
CALL - River Sands RV Resort - (928) 255-5208
Identify yourself as an Arizona Airstream Club Rally Participant, specify the dates you want to book
Request your site assignment at time of booking
Pay for camping
AFTER you have made your Reservation with River Sands RV Resort, use the St Paddy's Weekend Rally on the River Registration Form to Register your Rally Attendance with Arizona Airstream Club.
Preferred Sites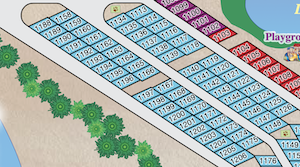 ---
RATE:
| Header 1 | Header 2 | Header 3 |
| --- | --- | --- |
| Base Rate: | Three nights @ $46.00 | $138.00 |
| Booking Fee: | $3.00 | $3.00 |
| Tax:   | $10.63 | $10.63 |
|   |   |   |
| Back In Site: |   | $151.63 |
 [Reserve and Pay - River Sands RV Resort reservations]
---
Rally Fee - $22.00 per adult
Additional rally details to be provided on completion of planning.
The resort is a family-friendly haven that allows guests to enjoy the great outdoors while spending quality time with loved ones. With easy access to a quarter-mile riverside beach, you can hike or relax near the calm and quiet river waters. The sites are big-rig friendly, allowing guests to settle in comfortably with plenty of space for outdoor fun.
The resort also has several amenities, attractions, and year-round entertainment that you can enjoy. We are just a short drive from local attractions such as the Kofa National Wildlife Refuge and the Joshua Tree National Park.
You'll love our swimming pool, hot tubs, clubhouse, river recreation, fitness center, dog park, wifi, cable, along with the CRR Lifestyle.We do have a few pickleball courts onsite and our pond onsite is catch and release. We have the nice pool and hot tub and the beach as well.
There is a boat dock over the bridge for anyone that has a boat and a location nearby (dunes) for anyone that has an ATV – we also have a few outdoor storage spaces for boats, atv's etc.
---
Event Contact:
Jeff and Gabriela Gilbert (Host)
gabig97@me.com
(949) 887-0126
---
Cancellations: (AAC Cancellation Policy)
Simple Concept: If your cancellation results in a cost to the club, you will absorb the cost. The club does not plan the rallies and rally fees to make money, nor should the club be expected to lose money.
If you decide to cancel your Attendance please cancel by notifying the RV Campground, then notify Arizona Airstream Club of your cancellation.
Cancelling with AAC does not cancel your RV Campground Reservation and you will be subject to their billing and cancellation policies.
For this Event, if you need to cancel your attendance do so directly with River Sands RV Resort, then contact Arizona Airstream Club (contact form) to notify the Club of your cancellation so that we know not to expect you.
---