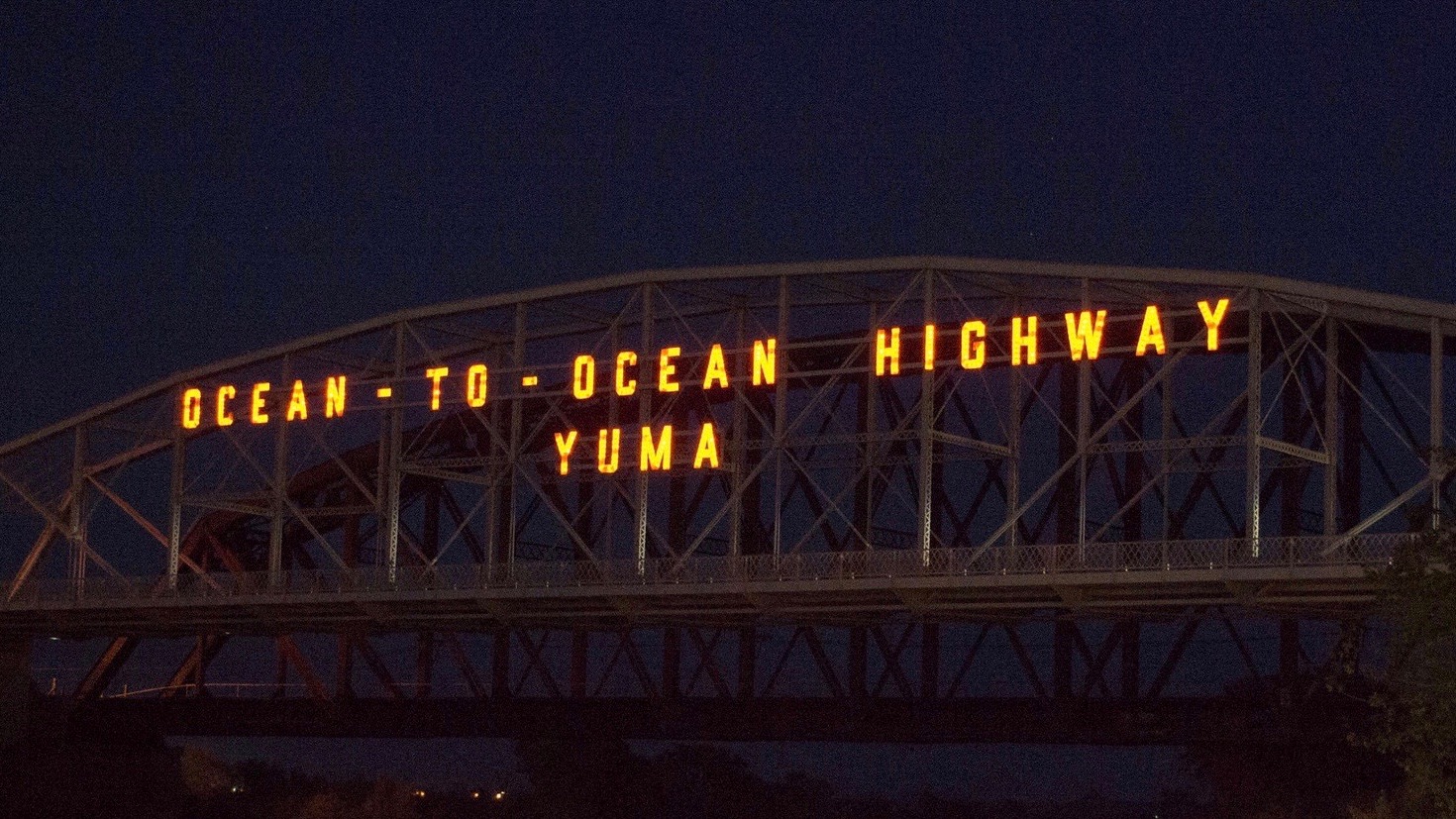 There may be last minute availability for this rally. Please check the Arizona Airstream Club website.
LOCATION INFORMATION:
Bonita Mesa RV Park – Yuma, AZ
WHEN:
January 16-19, 2020
WHERE:
Bonita Mesa RV Park
9400 N Frontage Rd
Yuma AZ 85365
Park Manager: KeLee Eyre
(928) 342-2999
What a great way to start off the year, 2020. At a very nice RV Park, Bonita Mesa RV Resort.
Bonita Mesa has a clubhouse to hold our Happy Hour and meals. Add to that a heated pool and hot tub. Lots to do at the clubhouse. Having pizza & salad delivered to the clubhouse. There will be lots of things to see and do, including Martha's Gardens Medjool Date Farm only a few blocks away with famous Date Shakes. 26 SITES RESERVED – We will maintain a wait-list if the rally fills all 26 sites prior to the deadline.
Thursday, Jan. 16th – You can check in at any time, morning or later. Happy Hour from
4 to 5 PM with a potluck starting at 
5 PM in the clubhouse. Bring your own drink and hors d'oeuvres for happy hour. Everyone bring something to share for the potluck.
Friday, Jan. 17th – Starting with a breakfast in the clubhouse. Looking for a volunteer couple or group to purchase and prepare breakfast in the well-equipped kitchen in the clubhouse. Yuma is about a 10-minute drive from the RV park. Take exit 1. Take a walk down historical Main Street. If you want to let's all meet for lunch at Lutes Casino. The afternoon is yours and then back for happy hour in the clubhouse at 4 to 5 PM. We are having pizza and salad brought in.
Saturday, Jan 18th – Starting with a hot breakfast prepared by the RV Park and staff. Make sure to get a Date Shake at Martha's Gardens Medjool Date Farm before you go exploring. Then back to the RV Resort and happy hour 5 to 6 PM. Then at approximately 6 PM we will have dinner catered (pasta/salad/bread sticks) from Olive Garden. Bring your plate and utensils and what you want to drink. The rest of the evening is on your own.
Sunday, Jan 19th – Check out time is 12 noon. Stop by for continental breakfast in the club house. Time to say good bye to friends; safe travels and "See you down the road".
We are working on tours and points of interest. Tours do not yet have January schedules or rates determined. If a tour or event is scheduled it will be "pay as you go". Details to follow at a later date.
Restaurant suggestions are:
River City Grill 600 W 3rd St
Da Boyz 284 S Main St. (Italian)
Crouse's Flat Top Grill 2855 South 4th Ave
Lutes Casino 221 S Main Street.
Volunteers needed for setup and cleanup for all three days. The clubhouse has a full kitchen and we are looking for cooks for Friday's breakfast. (Please contact the hosts for details and to volunteer)
Need to Register and submit full payment before September 6th. The daily rate including taxes and fees is $45.60. ($136.80 for three (3) nights.) The Rally Fee will be $25.00 per person and includes 3 breakfasts and two dinners as detailed above.
Bonita Mesa is holding 26 sites for us. These 26 sites are all back in with lots of room. We will have people there to help with backing in if you need it. Some sites are larger than others. Also need to know if you need 50-amp service beforehand to get you into the right site. All utilities are at the back of the site so bring an extra dump hose, electrical cord and water hose if you think you might need it.