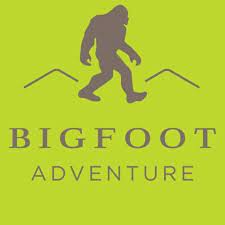 Come join us for the annual joint East Tennessee/Music City state rally at BIGFOOT Adventure Campground in Tracy City TN, close to The Caverns underground concert venue in Pelham. We have a fun-filled weekend planned. Bigfoot Adventure has it all! Escape to 500 acres of land with hiking trails, zipline experience, disc golf course, the Bigfoot Waterfall, a fishing pond and more! Conveniently located at the Southern Cumberland Plateau, Bigfoot Adventure is a short drive to The Caverns famous underground amphitheater and some of the best hiking in the country at South Cumberland State Park. Call (931) 488-8652 and ask for Peggy to reserve your spot. Boondocking is still available for only $25 per night. Rally fee is $25 per rig. Musicians bring your axe. Newbies welcome!!! 
Tentative Schedule (please check for updates):
Tennessee State Rally April 13-16, 2023
Bigfoot Adventure Campground, Tracy City, TN
Thursday, 4/13
1pm – 5pm: Check-in & camp set up

5:30pm: Welcome/Happy Hour Potluck @ pavilion
Catch up with some old friends and meet a few new ones! Food, music and campfire fellowship.
To Bring: Your nametag, a chair and a smile; Your own drinks and meal setups a snack, dish, or dessert to share!
Friday, 4/14
7:30am – 9am: Breakfast hosted by Music City Airstream Club (East TN to provide coffee).
To Bring: Coffee cup, chair, nametag and maybe meal setups.

9:30am – 10:30am: Quick Hike to Bigfoot Waterfall (approx. 1 mile)
Meet near the bathhouse.
To Bring: A camera and a little bit of agility!

11am – 12:30pm: Zipline fun! (Reservations needed. Group rates offered. Sign up in advance with Host)
To Bring: COURAGE!

Please enjoy lunch on your own or with a new friend today

2:15pm – 4:30pm: Cavern Tour @ The Caverns (555 Charlie Roberts Rd., Pelham)
Meet near Bigfoot Adventure RV Parking lot to caravan the approximate 10 mile drive to Pelham, or arrive at The
Caverns by 2:45pm to join the tour at 3pm.
From their website:
 Tour difficulty is moderate because there are a couple steep hills
 Not handicap accessible
 $22.95 adults / $12.95 ages 3 to 12 — plus tax & fees

5:00pm – 6pm: Dinner @ The Mountain Goat Market (109 Main St., Monteagle)
American eatery & provisions shop specializing in sandwiches & café fare in a rustic, homey setting.
Order and pay at the counter upon arrival, find a friend, grab a table.
Other possibilities for your day:
Gather a few friends for Disc Golf, Hiking/Biking, Catch-n-Release fishing pond (all available onsite), Skeet shooting at Baggenstoss Farms, or explore points of interest in the South Cumberland Plateau region – see "South Cumberland Mountains of Adventure" brochure in your welcome packet for more ideas! Restaurant recommendations by fellow club members: Papa Ron's Italian Steakhouse or Highpoint in Monteagle.
OPTIONAL EVENING EVENT- 7:00pm - 11:00pm:
Concert at The Caverns - Taj Mahal Quartet
"Taj Mahal is an American blues musician. He plays the guitar, piano, banjo, harmonica, and many other instruments, often incorporating elements of world music_ into his work. Mahal has done much to reshape the definition and scope of blues music over the course of his more than 50-year career by fusing it with nontraditional forms, including sounds from the Caribbean, Africa, India, Hawaii, and the South Pacific." - Wikipedia
_Ticket prices range from $49.50 (general admission) to $279.00 (VIP package). Here's the link to ticket sales
Bigfoot Adventure operates a shuttle van to/from the venue. Price per person is $40 round trip if we get 2 or more participants.
Saturday, 4/15
7:30am – 9am: Ghost in the swamp breakfast @ Pavilion. Sponsored by SkyMed, our club and Brad Briggs.
To Bring: Coffee cup/ bowl and spoon

10am – 11:30am: Grundy Forest Day Loop to Fiery Gizzard Hike
Meet up at South Cumberland State Park.
3.0-mile loop trail near Tracy City, Tennessee. Generally considered a moderately challenging route, it takes an average of 1 h 11 min to complete. Dogs are welcome, but must be on a leash.
To Bring: Hiking boots, drinking water

11am - 1pm BBQ Food truck
Please enjoy lunch on your own or with a new friend today

1pm - 3pm: Zipline fun! (Reservations needed. Group rates offered. Sign up in advance with Host)
To Bring: COURAGE!

4:00pm - 7:00 Relax on the clubhouse lawn to enjoy live music provided by Bigfoot Adventure with the Charlie Allen Band on the porch of the clubhouse.

5pm: Cookout @ Pavilion grab a burger or hotdog, salad and all the fixins'! 
To Bring: Your own drinks, (covered dish if desired) and meal setups and chairs, nametags.
Sunday, 4/16
7:30am – 9am: Coffee social Campsite #10
To Bring: Coffee cup
Pack it up and check it out by noon!
See you down the road!
If you plan to stay an additional day at Bigfoot and are looking for something unique and fun to do, The Caverns will be hosting an underground concert featuring the Del McCoury Band at 3pm on Sunday, April 16 th . For more info and tickets, visit their website:

https://www.thecaverns.com/shows

Who's coming:
Ronald & Marcia Bradly
Allen & Mary Beth Nelson
Donald & Faye Detiveaux
Ronald & Jo Carol Ford
Cathy & Stuart Bacon
Adam & Mindy Arrington
Amelia & Steven Kennedy
Sherri & Mooch Cofer
DJ & George Watson
Fran & Paul Holberg
Terry & Patty Brennan
Nancy & Bruce Jones
Jeanne & Adrian Zarr
Jennifer & Kyle Mulrennan
Jay & Betty Nordgren
Helese & Mickey Viator
Bette Stewart & Jack Jones
Teresa & Harry Herrmann
William and Andrea Fulton
James & Ann Abrahamsen
Brett Honeycutt & Jan Conley
Bill & Susan Martin
Peter & Karen Anderson
Ty & Amie Cahill
Boyd & Wendy Mitchell
Jim & Janice Robbins
Ken & Jean Ritenour
Richard Kessler & Kristie Kirby
Diana & Bob Cantler
Brad & Jane Briggs
and more......