EVENT
|

Feb 29 - Mar 3, 2024
Bring a Fishing Friend Rally
Mystic Springs Airstream Park
591 Mystic Springs Road
McDavid, FL, 32568 | Get Directions
This is a joint rally with the Alabama Club, so ensure to RSVP with the Rally Host if you are attending. As long as the Escambia river is safe, use your fly rod, spinning reel or bamboo cane pole and test your skills and luck fishing with us! We hope to hear about the whopper that got away during our dinner fellowship! Check out the Florida Fish and Game Rules and bring your fishing license.
Registration Deadline
February 26, 2024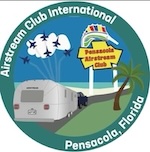 Event Contact
Paul Chlebo
Don't forget the bait and your fishing license.  Fresh water fishing.