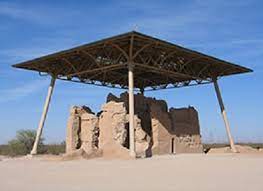 If you wish to invite non-Airstreaming friends to attend WITH YOU, please give them the URL for the website post to reserve a site.
https://airstreamclub.org/cac-casa-grande-az-palm-creek
Check out all the things to do in the area and at the resort.
CAC Members need to reserve a campsite with Palm Creek Resort before registering with CAC. 
To register call 520 371-5830  If no one answers, leave a message with your phone number.
Total sites 22

Cost per night (with Airstream Club Rally)  $74.70 per night plus tax

The sites we have reserved are as follows.  You can request a specific site if desired.

781,773,779,785,777,807,808,761,804,758,762,802,806,803,786,819,765,774,815,805,764,782
The the Palm Creek Resort in Casa Grande a Sun Outdoors Resort
Our sites are the green area at the bottom left corner
https://palmcreek.com/luxury-golf-resort-arizona-information/property-map/
We plan on having daily happy hours at selected sites. Bring an appetizer to share. 
Registration closes February 15.