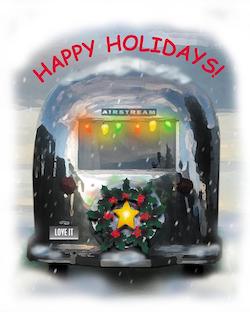 CAC Holiday Luncheon
December 7, 2019
Ptarmigan Country Club
5416 Vardon Way
Fort Collins CO 80528
Take I 25 to Windsor/Fort Collins
Exit 262.  Go east about one mile
www.ptarmigancc.com
Social Hour begins at 11:30 a.m.
Lunch will be served at 12:30 p.m

Hosts: Susan and Von Campbell
Susan 970-449-3059
susan@nighthawknest.com
Hosts: Heather Stickler and Paul Armstrong
Heather (M) 970-218-6774
armstickle@gmail.com
LUNCHEON OVERVIEW - Please join your fellow CAC members for our December Luncheon and 2019 Unit Officer Installation. For social hour, a cash bar will be available for holiday cheer.  Following lunch, we will install our 2020 Unit officers. 
LUNCHEON MENU - You will have your choice of three entrees:
6oz Flat Iron Steak, Roasted Shallot-Cabernet Demi-Glace, Roasted Potatoes, and Vegetable Du Jour
Roasted Chicken, Chicken Breast with Roasted Red Pepper Pan Jus, Rice Medley, and Vegetable Du Jour
Mediterranean Pasta Primavera, Spaghetti Tossed with Capers, Roasted Red Peppers, Olives, Artichokes, and Lemon-Butter Broth
Each entrée will come with a salad of Mixed Greens, Parmesan, Pine Nuts, Cranberries, Maple Balsamic Vinaigrette. Dessert will be Petite Chocolate Avalanche Cake. 
For children 5-12, the entrée will be chicken bites, fries and a cup of fruit.
Gratuities and tax are all included.  A cash bar will be available as well for you to order a beverage of choice.  
LUNCHEON FEE 
The cost of the luncheon is $25.00 for each adult; $12.00 for each child ages 5-12.
LUNCHEON REGISTRATION - To register, click the link to submit your registration form and payment online. If you prefer to pay by check, you can click on the link, fill out the registration form online, and mail your check to the luncheon host.  Your check should be made payable to "Colorado Airstream Club Unit 24" and sent to: 
Susan Campbell, 3514 Continental Circle
Fort Collins CO 80526
REGISTRATION DEADLINE IS December 2 – this is our largest luncheon of the year. Sign up today!