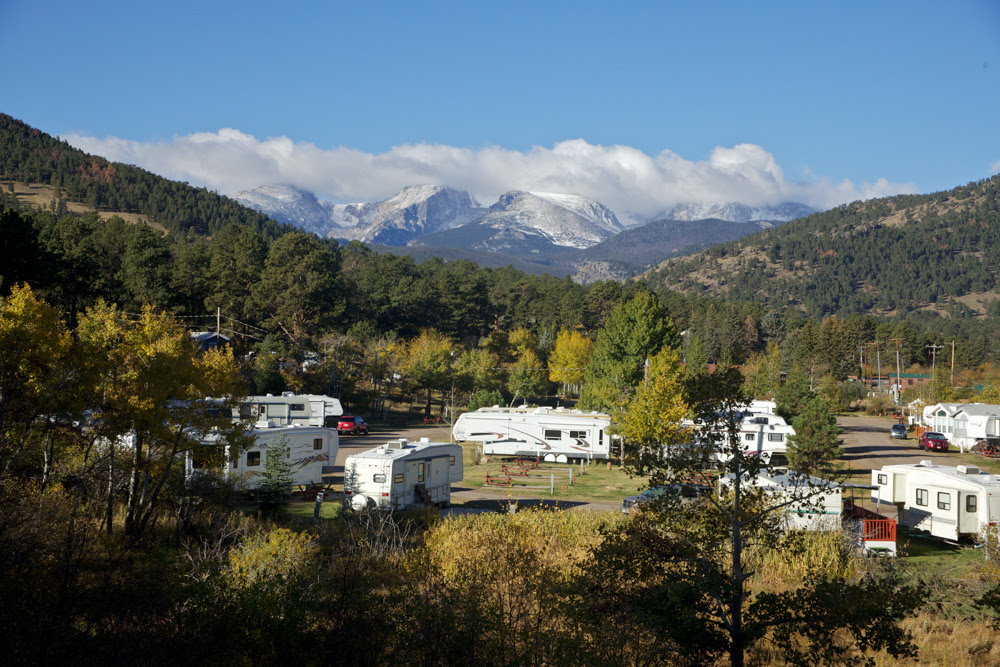 Rally Fee:  Single $243, Double $248 
You can choose to attend the Snowygrass Music Festival (Bluegrass at Stanley Park) for 1, 2 or 3 days. The festival runs July 14-16. Ticket prices are between $68 and $151 depending upon the number of days. Visit www.snowygrass.com for complete information and to buy your tickets.

Join a group to taste the great beers at Rock Cut or Avant Garde brewery 
Hike with a group to the historic site of the Wigwam Tea Room in Rocky Mtn National Park. We will organize these group activities, and group happy hours.
Guided fishing trips https://www.kirksflyshop.com/guided-fly-fishing/
Guided tours in RMNP:  https://www.estesparkguidedtours.com/
Hiking outside of RMNP:
Hermit Park - Krueger Rock Trail and Homestead hikes are our favorites!  $10 fee per vehicle but no timed entry permits.
Hiking in RMNP:  Timed entry permits will be required!
Wild Basin entrance is less busy:  Ouzel Falls hike is our favorite.
From Beaver Meadows Entrance:  Mills Lake via Glacier Gorge ~ 5 miles round trip, Gem Lake Trail ~ 3 miles RT
From Fall River entrance:  driving Old Fall River Rd is super fun with the right 4 wheel drive vehicle!
Grand Lake - long hour drive but a sweet mountain town to explore.  Kayaking on Grand Lake and Shadow Mountain Lakes is amazing! http://www.mountainpaddlers.com/
And even more...
For the artists or art collectors in the group - this Estes art center is such a gem!
E-biking is becoming a thing in town on the bike trail. 
Visit the Mountain Shop for rentals:  www.estesparkmountainshop.com
Favorite Restaurants of the locals
Bird and Jim - esp happy hour which starts at 4 pm!
The Rock Inn - locals hangout with live music
Notchtop Bakery and Cafe for breakfast
Smokin' Daves BBQ at the 18 hole golf course - great views for lunch
Twin Owls Steakhouse at Tahara Mountain Lodge - fine dining