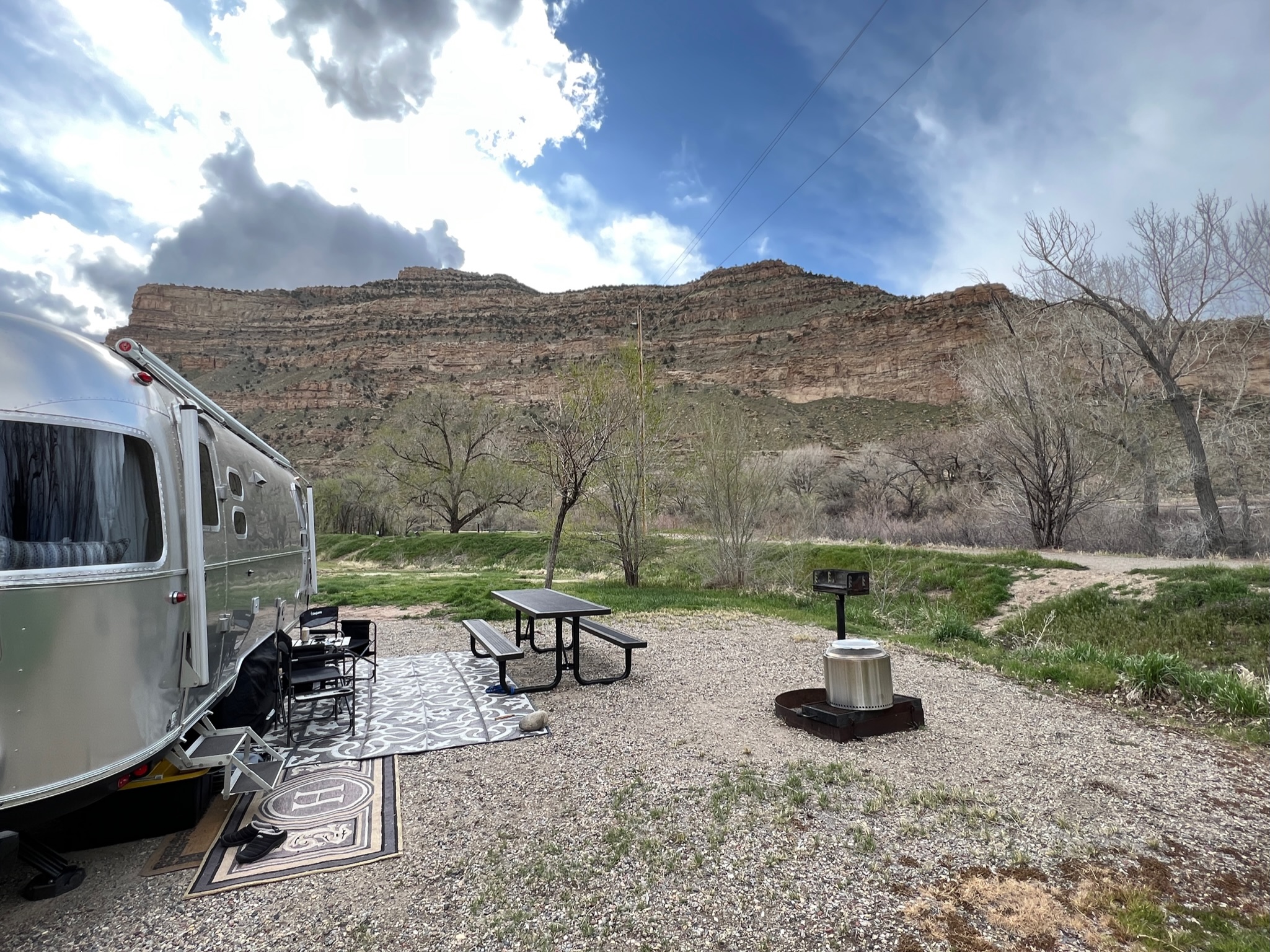 Island Acres, the eastern anchor of James M. Robb Colorado River State Park, located just east of Palisade provides a choice of full hook-up, electric hook-up or walk-in tent camping.  Showers and laundry facilities are available spring through fall. James M. Robb Colorado River State Park is actually five diverse sections along the Colorado River as it flows through the Grand Junction area. 
Nestled along the Colorado River in Debeque Canyon, Island Acres offers opportunities for walking, biking, fishing and swimming.  The surrounding canyon walls offer a spectacular backdrop and maybe even a glimpse of wild horses or Big Horn Sheep.  There are three fishing lakes, only two of which are stocked.  A fourth lake, designated as the Swimming Hole, is surrounded by a sandy beach.  Area attractions include the Grand Mesa, Colorado National Monument, museums, wineries and orchards.
CAMPSITE RATES
Sites have been reserved in advance, so the cost of the site and the pizza party is included in the registration fee of $ 170.00
Note:  a valid Colorado State Park pass is required. If you do not have one, the campsite will charge you $10 per day. 
Check-in is 1:00 pm on April 22nd.  Check-out is by 12:00 noon on April 25th.
If you wish to book additional nights you will need to contact the campground directly to make reservations. 
CANCELLATIONS SHOULD BE MADE WITH THE HOST AND NOT WITH THE CAMPGROUND.
We have reserved the entire Loop C.  The sites are spread out, so there is plenty of room to be physically-distant from one another. Our sites are full hookups.