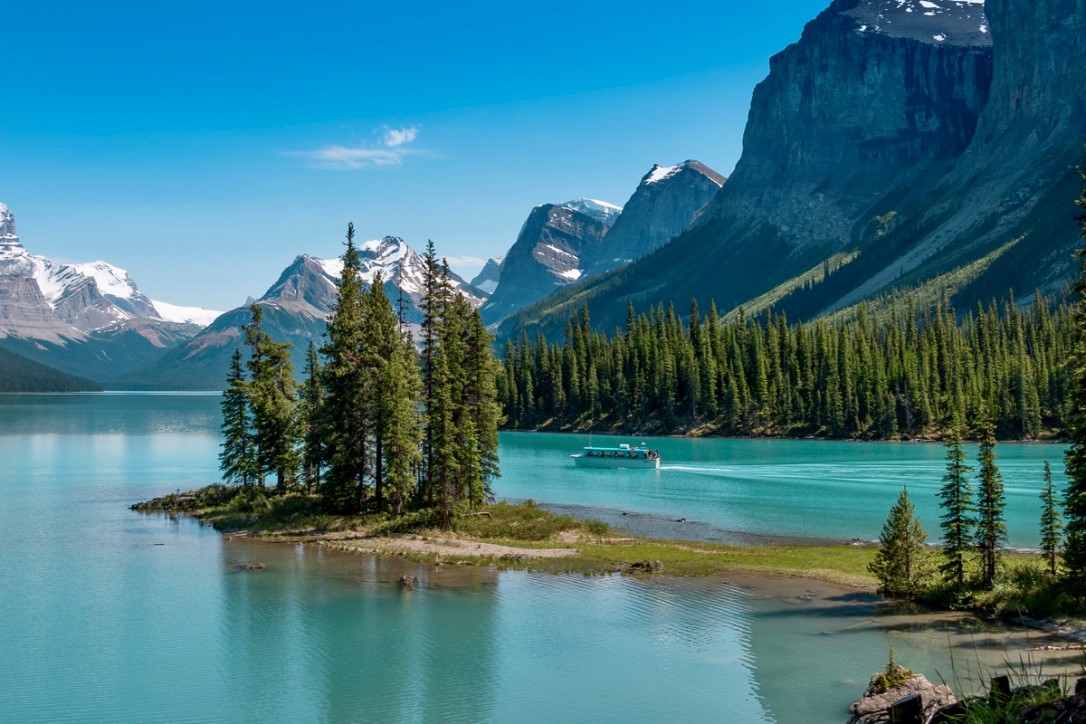 N-2023-S
Canadian Rocky Mountain Caravan
Steve and Janet would love to vacation with you in some profoundly beautiful locations in the Canadian Rockies and Alberta prairies.  Traveling through the backcountry we will have secluded dry camping, cookouts, and hiking.  We will travel through the four contiguous national Rocky Mountain parks of Jasper, Banff, Yoho and Kootenay.  We'll swim in the beautiful Fairmont Hot Springs. Over 100 glaciers line the spectacular Icefields Parkway where we will ride a snow coach on the Athabasca Glacier and experience the newly constructed glass-floored Skywalk.  We'll cruise Maligne Lake to Spirit Island and dine in the Maligne Canyon Wilderness Lodge. We will tour and dine at the historic Fairmont Banff Springs Hotel.  We'll hike to the Tea House above Lake Louise, photograph Takakkaw Falls and dine at Emerald Lake Lodge.  We'll hike the upper meadows to see wildflowers at the Banff Sunshine ski resort and see a 360 degree panoramic view from the top of Sulphur Mountain.  We will overnight at the historic Bar U Ranch in Alberta and attend the world-renowned Calgary Stampede where we will experience the rodeo, chuckwagon racing and the "greatest outdoor show on earth". 
Your camera, your adventurous spirit and your love of laughter are a must for this vacation!
STANDBY ONLY
Start Date: June 20, 2023
Start Location: Drumheller, Alberta @ Dinosaur Trail RV
Stop Date: July 11, 2023
Stop Location: Calgary, Alberta
Total Number of Nights: 21
Number of Stops: 8
Maximum RV Units/With Leader: 20
Kitty Fee w/2: $4000 USD
Kitty Fee w/1: $2500 USD
Guest: $1200 USD
Deposit Amount: $2000 USD only once confirmed on the caravan
Dates of Payments:
1. Oct. 15, 2022 $2000 USD
2. Jan 15, 2023 $2000 USD
Cancellation Fee: $100USD
Leader's discretion after Jan 15