EVENT
|

Apr - May 28 - 2, 2022
Capitol Reef Rally
Thousand Lakes RV Park
1110 W. SR-24
Torrey, UT, 84775 | Get Directions
WAIT LIST for Capitol Reef Rally
Join us for four days of hiking, fishing, mountain biking and many other back country adventures April 28 to May 2.

THE RALLY HAS FILLED. Typically there are several cancellations. Use the Wait List Button below to add your name. As cancellations occur those on the wait list will be contacted by the host.

if you need to cancel your registration, please CONTACT THE HOST, NOT THE CAMPGROUND, so CAC doesn't lose the site.
WAIT LIST for Capitol Reef Rally
Registration Deadline
January 31, 2022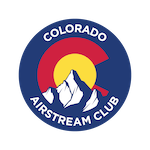 Event Contact
Vicki Whipple-Mueller, Craig Mueller, Rob Hughey, Co-Hosts
craigmueller2@gmail.com, robhughey@mac.com