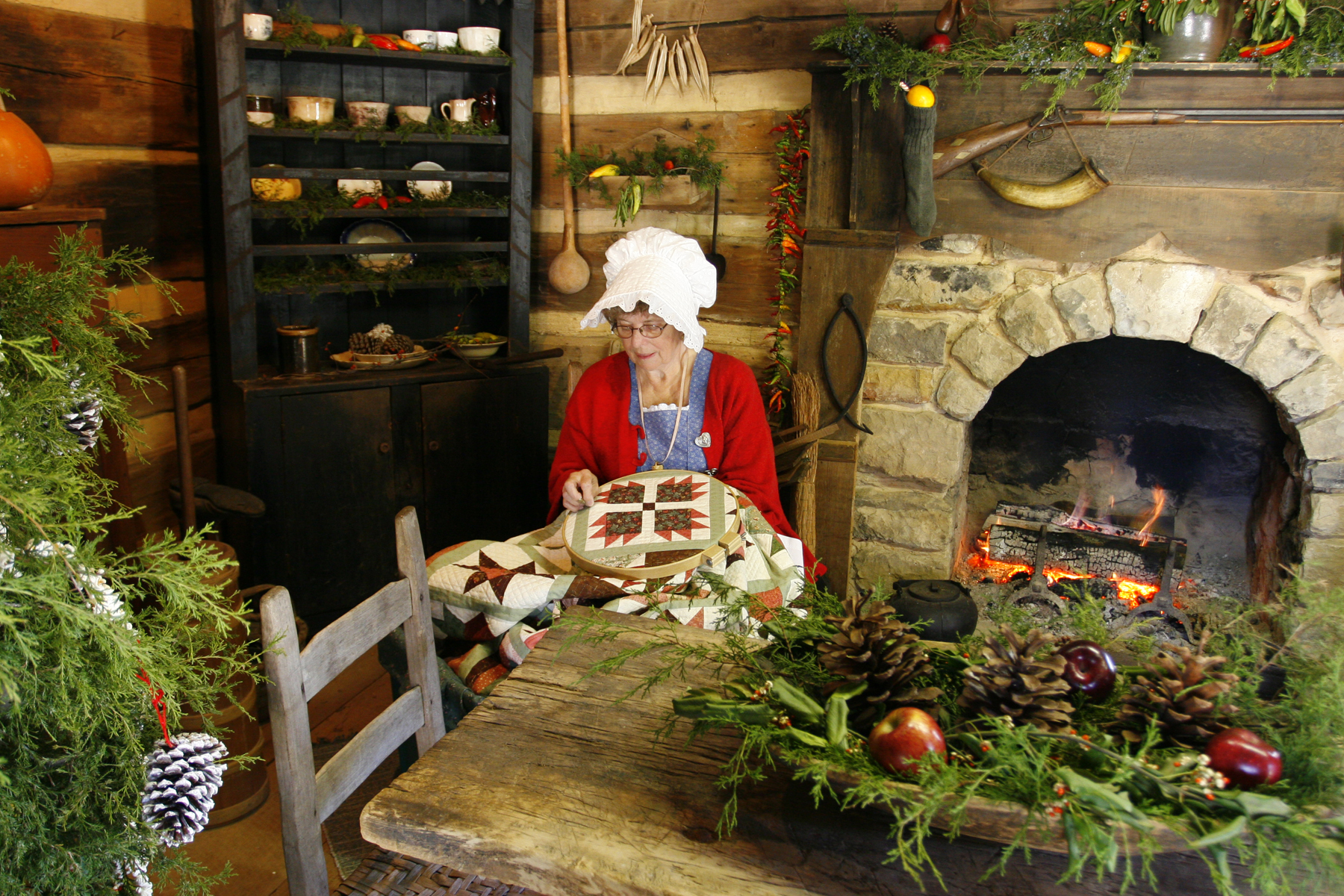 No reservations. Public restaurant seating.  Charming atmosphere with wood fire and cozy tables.  NOTE start time of 11:00 AM.
UN-LUNCHEON:  Grab your table at 11:00 am at the Museum of Appalachia restaurant located at 2819 Andersonville Hwy, (Route 61), Clinton, TN.  Enter at the main museum entrance and tell the admissions staff that you are here to eat at the restaurant – there is no admission fee for this.  Order from the menu and pay at the counter and you will be called when your food is ready.  The moderately priced menu changes frequently with daily specials just like the home-cooked meals that Mom used to make.  The dining area is adjacent to the gift shop.  Current pandemic social distance restrictions will be in effect since this is a commercial restaurant. 
There will be no club business, announcements, or presentations since this will simply be an occasion to chat with the members who want to see friends old and new.  Before or after eating feel free to Christmas shop in the Museum gift shop. 
LENOIR MUSEUM TOUR (No admission charge):  If you are interested in touring the nearby Lenoir Museum (free admission), meet in the Museum of Appalachia restaurant parking lot after lunch.  We will caravan for the 10-minute drive to Norris Dam State Park where that museum is located.  If you prefer to tour the Museum of Appalachia (fee charged) instead, simply pay the admission fee before or after lunch and enjoy the afternoon touring the very extensive collection of artifacts from East Tennessee.
The Lenoir Museum located at 2121 Norris FWY (Route 441), Norris, TN 37828 at the Norris Dam State Park is a short drive from the restaurant.  There is plenty of parking next to the museum.  Meet inside the museum and tour it at your leisure.  See photos of the Lenoir Museum.
NORRIS DAM HIKE:  A trail will be selected dependent upon weather conditions and hikers' preferences. If the weather permits and you want to take a short hike, we will meet at the Lenoir Museum and assemble for the hike just outside the entrance after the museum visit.