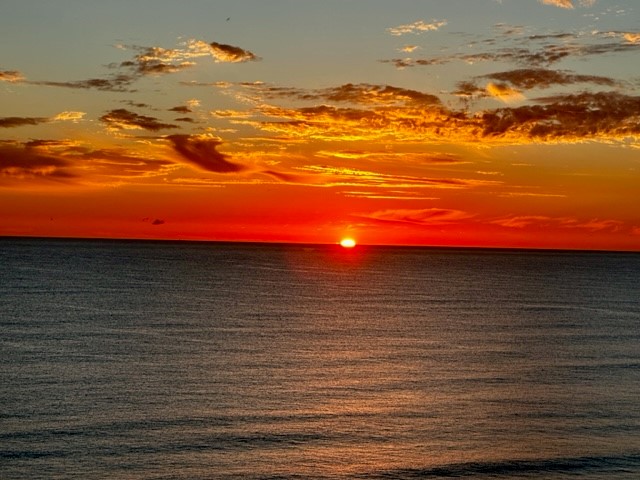 N-2024-BB
Florida Coastal Caravan
Have you ever dreamed of exploring a good portion of Florida's 1,350 miles of coastline with your Airstream in tow?
Well, now you can, thanks to the creation of Airstream Club International's newest caravan: the 33-night Florida Coastal Caravan, which will make its debut starting April 10, 2024 in St. Augustine, FL, the oldest city in the United States.
The journey will begin on the Historic Coast, where you will have a chance to explore the rich history of the St. Augustine area. Next, you will explore the Fun Coast and have a chance to tour the world-famous Daytona Speedway, Daytona Pier, relax on the beach or venture to nearby state parks or theme parks.
The journey continues to the Space Coast where you can explore Merritt Island, Cape Canaveral and might even have a chance to see a rocket launch.
From there, it's onward to the Treasure Coast of Florida, where you will learn about the impact that Henry Flagler had on the development of Florida, visit the famous Breakers Hotel in Palm Beach and hear about sea turtle rehabilitation.
Our caravan will then continue on to Everglades City on the Paradise Coast where you will see some untouched parts of Florida and maybe even see manatee or alligators in the wild and taste and learn about Florida Stone crab.
As we continue our journey through Florida, we will next head to the Conch Republic or the lower Florida Keys, where we will make Sugar Loaf Key our home. This ideal location will allow you to go to Key West to explore Ernest Hemingway's home, Truman's Little White House, visit a rum distillery, visit some of Jimmy Buffets iconic hangouts and snorkel over a protected reef. After that, we will head north to Marathon Key for some world class fishing or just enjoy a good piece of key lime pie.
The next stop will be Key Largo in the Dive Coast of the upper Florida Keys, where we will all embark on a beautiful sunset cruise, and you will also have a chance to explore John Pennekamp Coral Reef State Park via a snorkeling excursion or glass bottom boat.
The caravan will end at Jensen Beach, FL back on the Treasure Coast, where you can have some relaxing beach time, visit the Navy Seal Museum and say our final goodbyes to all the friends you've made over the past month or so.
This caravan will be limited to 15 Airstreams (not counting the two leaders and two co-leaders), so we encourage you to reserve your spot or get on the waiting list as soon as possible.
Start Date: April 10, 2024
Starting  Location: St. Augustine, FL
Stop Date:  May 13, 2024
Stop Location:  Ocean Breeze RV Resort, Jensen Beach, FL
Total Number of Nights: 33
Number of Stops: 8
Leaders & WBCCI # Robert and Caroline Barnes - 4139
Cell phone: 305 338 9570 (Robert)
Cell phone: 772 872 1522 (Caroline)
Email: bonzo72@bellsouth.net
Co-Leader & WBCCI # Stephen and Robin Keen - 28588
Cell phone: 407 256 3386 (Stephen)
Cell phone: 407 913 7043 (Robin)
Email: airstream04@gmail.com (Stephen); rak225@gmail.com (Robin)
Email for caravan: floridacoastalcaravan2024@gmail.com
Maximum RV Units/With Leader: 17
Kitty Fee w/2: $6900 (TBC)
Kitty Fee w/1: $5450 (TBC)
Guest: $1450 (TBC)
Deposit Amount: $1000

Dates of Payments (if applicable)
            1. August 30, 2023 (2950)
            2. November 15, 2023 (2950)
Cancellation Fee:$100 plus non-recovered expenses            
Leaders discretion after December 31, 2023